Some posts on this blog contain affiliate links. If you click them, I earn a small commission. It does not cost you anything extra, but this commission helps support the work of running this site. The views and opinions expressed on this blog are purely my own.
Tried a new recipe last night:
Buffalo, Spinach, and Quinoa Burgers – Original idea here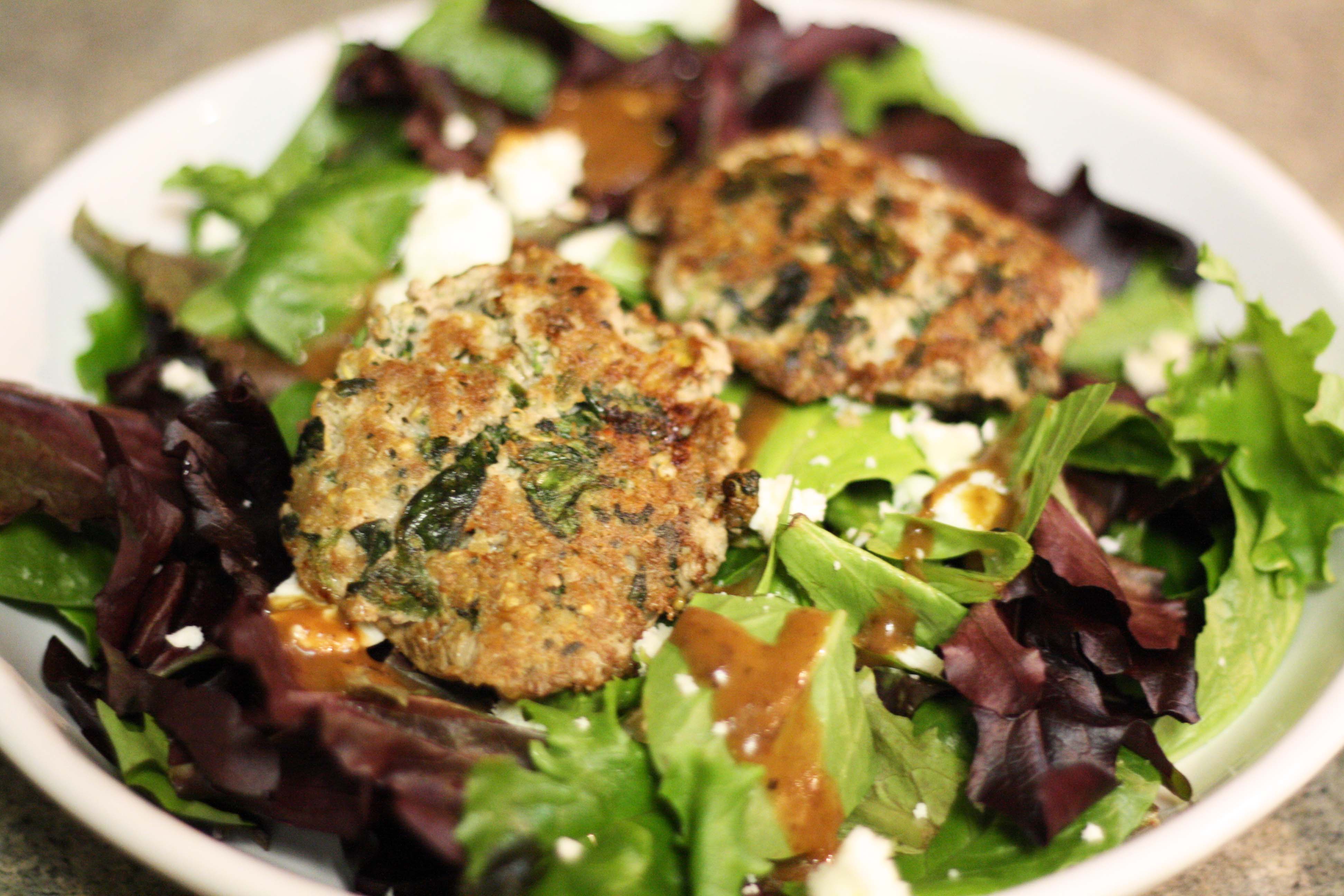 Ingredients
1/2 cup (dry) quinoa
1 (10 oz) box frozen chopped spinach, thawed and excess moisture squeezed out
2 eggs
1 tsp of Garlic powder                                                                                             1/2 teaspoon salt
1 tsp black pepper
1 lb ground Buffalo
Directions
1. Cook quinoa to package instructions. Set aside until cool enough to handle.
Place in a large bowl.
2. Add spinach, egg and spices to bowl. Mix well with a fork.
3. Add buffalo and combine with clean hands. Form into equal patties.
4. Cook in a skillet on medium-high heat with coconut oil to desired doneness, or in a 400 degree oven for 20-30 minutes.
After dinner, it was bath time!
She loves putting all the bath toys in her little hanging basket after bath time is done. It was a great evening.
What are your buffalo recipes?
Latest posts by Angela Parker
(see all)