Tried a new recipe last night:
Buffalo, Spinach, and Quinoa Burgers – Original idea here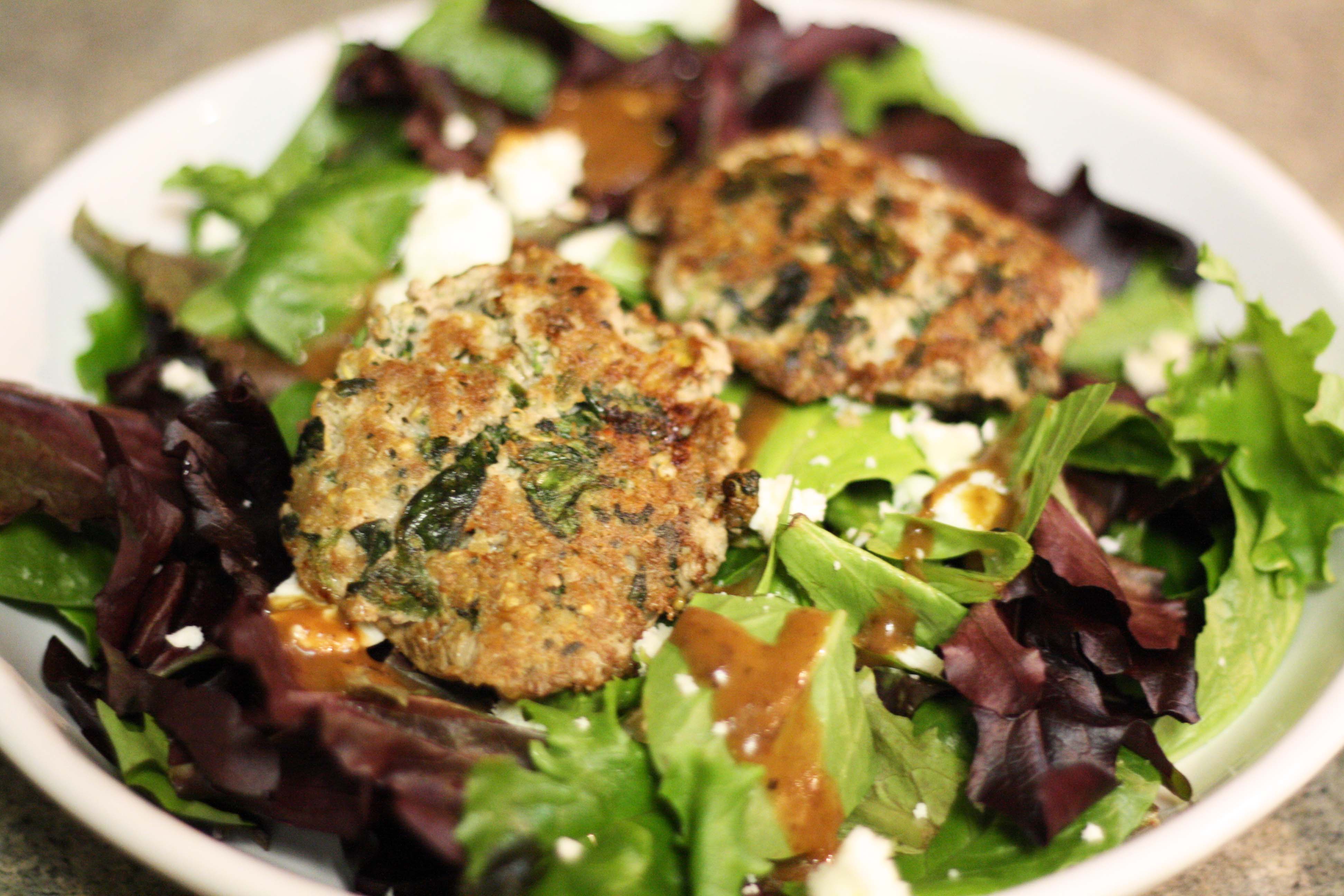 Ingredients
1/2 cup (dry) quinoa
1 (10 oz) box frozen chopped spinach, thawed and excess moisture squeezed out
2 eggs
1 tsp of Garlic powder                                                                                             1/2 teaspoon salt
1 tsp black pepper
1 lb ground Buffalo
Directions
1. Cook quinoa to package instructions. Set aside until cool enough to handle.
Place in a large bowl.
2. Add spinach, egg and spices to bowl. Mix well with a fork.
3. Add buffalo and combine with clean hands. Form into equal patties.
4. Cook in a skillet on medium-high heat with coconut oil to desired doneness, or in a 400 degree oven for 20-30 minutes.
After dinner, it was bath time!
She loves putting all the bath toys in her little hanging basket after bath time is done. It was a great evening.
What are your buffalo recipes?

My name is Angela. I have been married for 14 years and have two little girls (with another little on the way!) I'm a speech therapist by trade but started my own business from home 4 years ago. I am passionate about healing through nutrition, natural medicines, cooking with whole foods, and natural parenting. I strive to honor God with everything I do.
Latest posts by Angela Parker (see all)