Some posts on this blog contain affiliate links. If you click them, I earn a small commission. It does not cost you anything extra, but this commission helps support the work of running this site. The views and opinions expressed on this blog are purely my own.
We love the children's museum at Chesterfield. It is less than 10 minutes from our new house & has so many fun things for all age groups. The museum says it applies to ages up until 8, but you can't hide how much fun riding the train or being served in the diner by 5 & 6 years olds feels. We were lucky we caught a reading time, but my little busy bee wouldn't sit for the whole book.
Her favorite activities now are the water fun area, the 'choochoo', the enchanted forest, vet area (with 3 resident kitties), & the grocery store. She loves walking over the wooden bridge with a shopping cart (or anything the she can push). Also, putting a stuffed animal from the vet in the shopping cart is a huge bonus.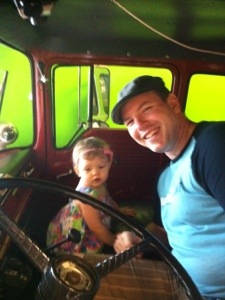 Latest posts by Angela Parker
(see all)