Some posts on this blog contain affiliate links. If you click them, I earn a small commission. It does not cost you anything extra, but this commission helps support the work of running this site. The views and opinions expressed on this blog are purely my own.
Since the obvious first thing to do when you find out you are having a girl is to go shopping or make something… I decided to try the latter. I am by no means great at sewing. I do have a serger that makes a lot of projects easier.
I am very timid when it comes to starting a project by myself with no previous instructions (maybe fear of failure???). I saw on Pinterest some very easy burp cloth tutorials that I figured I could probably try with little disappointment.
I had some flannel material I bought on sale probably a year ago with no idea what to do with it. I have plenty of blankets left over from Aidalyn, so Annaleigh is probably okay in that department – she will also be a summer baby and won't need as heavy blankets as Aidalyn. So a burp cloth it was!
Here is what I did with my appliqued flannel burp cloth:
I cut two rectangles of flannel. I sewed the right sides together with my serger leaving about a 2-3 inch opening to flip it. Below is me top stitching the burp cloth after I flipped it over.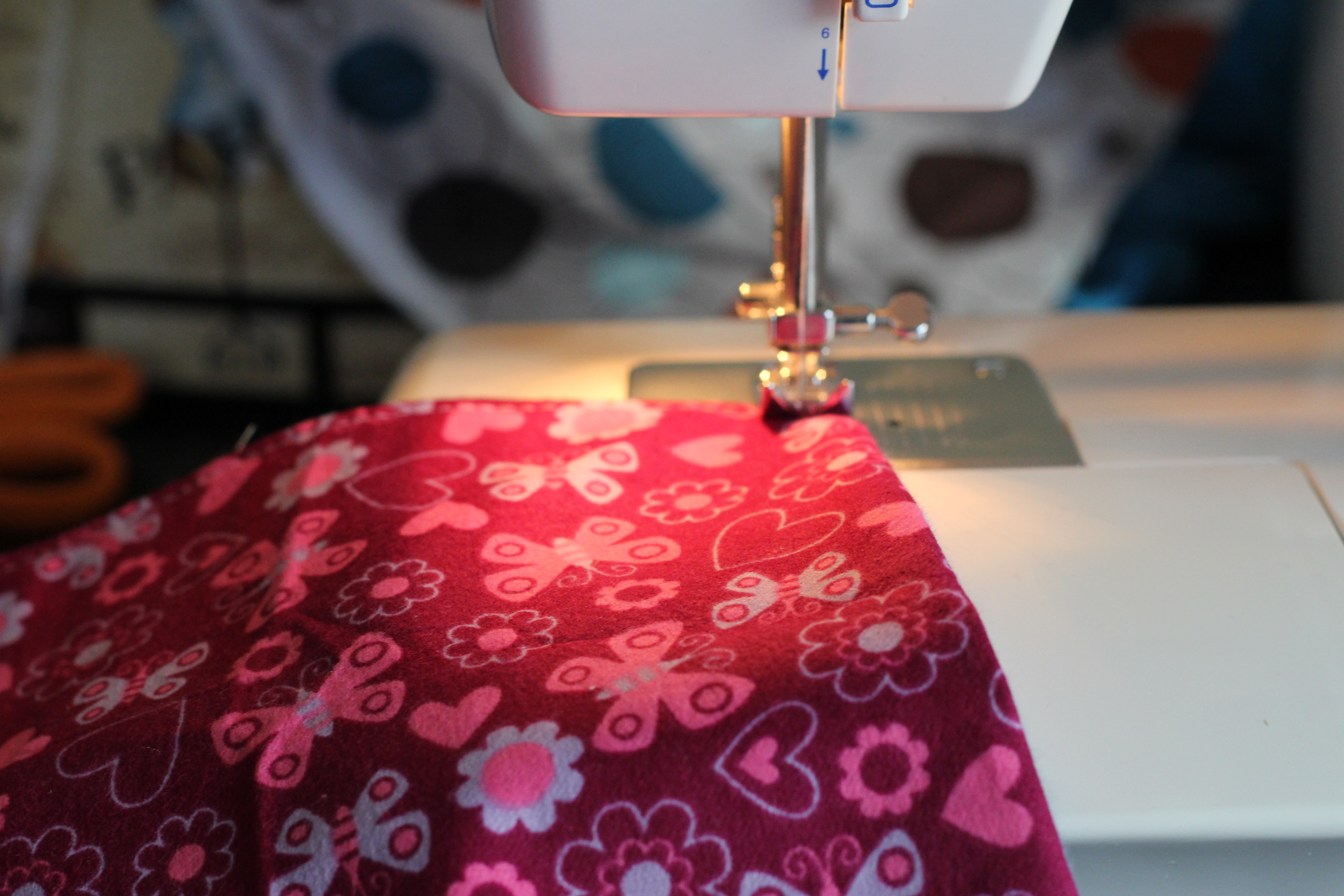 I cut out an applique that I free handed of a bird body, wing and beak. I just top stitched it onto the burp cloth with a wide and tight stitch.
And here is my finished project! If I would have thought everything through, I would have appliqued first. Then I wouldn't have applique stitches on the reverse side… oh well.
And this is the obligatory belly shot for the week! I am somewhere between 16 1/2 and 17 1/2 weeks in the picture. Feeling pretty good this week, which is a great change.
Hope you all are well!! What else are some easy sewing ideas for babies???
Latest posts by Angela Parker
(see all)