Some posts on this blog contain affiliate links. If you click them, I earn a small commission. It does not cost you anything extra, but this commission helps support the work of running this site. The views and opinions expressed on this blog are purely my own.
On Sunday, I officially entered my 3rd trimester!!!
I don't think the second trimester was as easy as I would have hoped… I continued to be tired off and on. The nausea ended around 15 weeks, so thankfully that wasn't an issue. I started taking Floradix iron supplements around 20 weeks or so to help with my energy – and I really could tell a difference at first. I'm continuing to take New Chapter Organics prenatals, Calcium/Magnesium supplements called Coral Legends Plus, Drenamin by Standard Process, Chromium – which is supposed to help with your ability to metabolize sugars and Fermented Cod Liver oil by Green Pastures.
I was sleeping beautifully through the night up until about 3 nights ago, so I've increased my magnesium supplements and will probably need to do another 30 minutes magnesium soak in the bath soon. If I don't get a full night sleep… I am a zombie the next day. I hope that I can get back on track.
My midwife and I decided to not do the one hour glucose test, but instead I will test my own glucose at home for about a week to see if I need to alter my diet accordingly. I've been doing really well eating a high protein diet (over 100 grams each day and most recently around 120 a day). I'm still trying to lower my carbs. I do really well for breakfast and lunch eating lower carbs – I just have more issues with snack and dinner. I'm eating a 3 egg and cheese omelet cooked in coconut oil every morning. Then for lunch, I'm eating a huge salad with organic chicken, avocado, apple, dried cranberries, cheese, and Tuscany Italian dressing. I'm also getting into salmon salads with grapes, curry powder, and organic mayo (I'm too tired to make my own mayonnaise these days).
I started drinking my pregnancy tea last week and feel like the countdown has really begun! It is a blend of herbs specifically for preparing the body for the end of pregnancy, labor, and recovery. I also ordered my "Love your labor oil" by Hosie Naturals and my "Gentle Birth formula" by Mountain Meadow Herbs. I didn't use these last time, but have several friends that did and had amazing outcomes. I already had a great experience last time, so I figure there is nothing to lose by trying it out.
I've been doing a lot of sewing recently. I call it my form of nesting. I doubt I will get much sewing done with a newborn and I want to have some cute things for Annaleigh and Aidalyn to wear this summer.
The nursery is coming together, but isn't quite ready yet. I am having maternity pictures taken in 3 weeks and need to have it all "picture perfect" by then.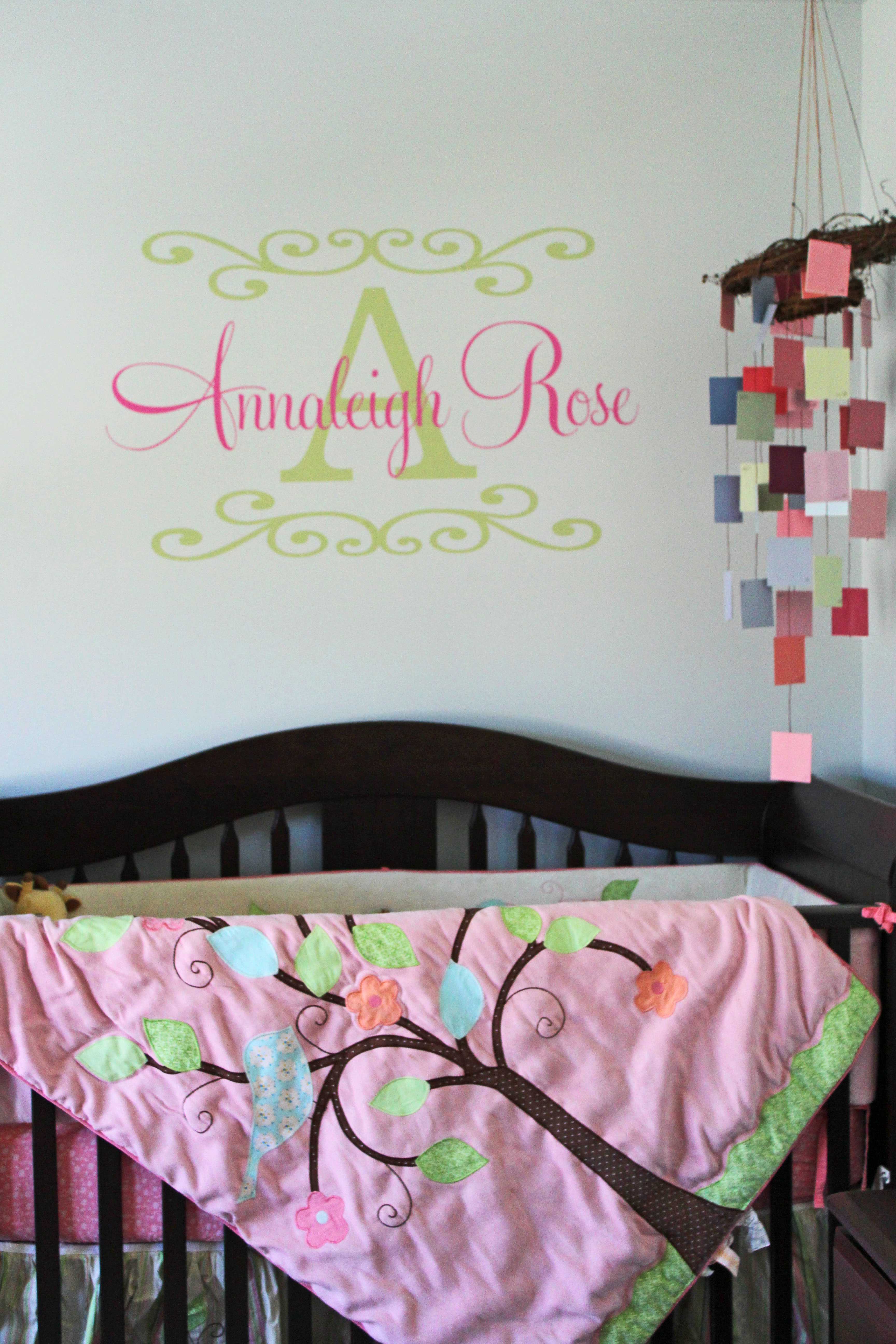 Annaleigh appears to be head down now most of the time, which is better for my center of gravity and comfort too!
I'm so ready for spring to be here! We have had a few taste of warmer weather and I loved getting out and playing in the yard and neighborhood.
I hope you all have enjoyed this little update from the past few weeks. What have you guys been doing to prepare for spring?
Latest posts by Angela Parker
(see all)