Some posts on this blog contain affiliate links. If you click them, I earn a small commission. It does not cost you anything extra, but this commission helps support the work of running this site. The views and opinions expressed on this blog are purely my own.
Have you heard of Garcinia Cambogia?
It may just help you reach your next weight loss goal…
Garcinia is a plant native to India, Southeast Asia and Polynesia. This Fruit has been eaten by local populations for centuries.
It has gotten fairly popular (even featured on the Dr.Oz show ) recently with helping people to lose weight. The active ingredient in the fruit's rind, hydroxycitric acid, or HCA. This has shown to be fat-burning and help reduce appetites in studies. It also seems to block an enzyme called citrate lyase, which your body uses to make fat. Plus, it raises levels of the brain chemical serotonin, which may make you feel less hungry.
Some people have figured out an easy way to add it into their life and help with their weight loss goals.
Where can you find Garcinia Cambogia?
Now, It is pretty easy to find as a supplement which makes it easy to add into your every day life. I have been take Fat Fighters for almost 2 years now and it contains Garcinia Cambogia along with other ingredients that help you block extra carbs and fats in your food. Fat Fighters work in your stomach, so you don't have to worry about any side effects.
Watch this video to see how it can help:
What is my experience?
Like I said, I have been using Fat Fighters personally for about two years. I have been on dozens of vacations and during those I always have my Fat Fighters in my purse. It is easy to use because you take two tablets about 30 minutes after your meal – it does all the work for you. It is also gluten free which is great for so many people with food allergies. I can also say that it does help my appetite as well and it will help me fill fuller for a long time after I take it.
I went on a two week vacation with my family, and we ate a lot (and had dessert almost every day!) I just knew I was going to gain 3-5 pound… but to my surprise when I got home, I didn't gain a single pound. I know it was because I always took my Fat Fighters.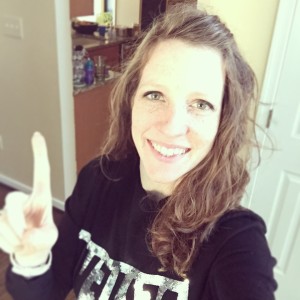 Do you think Garcinia Cambogia is something that could help you?
P.S. Did you know that most people gain an average of 5-10 pounds during the holidays? Why not add Fat Fighters to your must have list to help you fight that holiday weight gain. If you are like I was and just ready to try something natural to help you enjoy your favorite foods, I always recommend doing our 90 day challenge. This will give you the products you want and you will save 40% off each of your orders! Each month you will get a month's supply of Fat Fighters for only $23 and trust me, it will be the best thing you buy for yourself! Start Today
Latest posts by Angela Parker
(see all)