Confession time, I am a bit of a Skin Care Junky!
I have likely tried dozens of different skin care routines, scrubs, creams, etc. Mostly because I enjoy them and it's fun trying to find the perfect combination!
Although I love my Exfoliating Peel, I also really enjoy sugar scrubs! I have been playing around with making my own scrub and have a really easy and fun do it yourself scrub!
Thankfully, it's very easy!
Mix 2 Cups of Sugar with 1/3 Cup of Fractionated Coconut Oil
Drop in your favorite Essential Oil (I have been using 15 drops of Lemon Oil)
To liven it up more, maybe add some Lemon Zest and mix well!
It's just that simple! I hope you enjoy it as much as I have!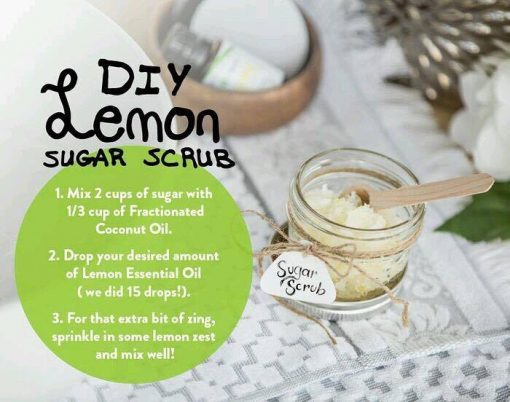 Have you made a homemade sugar scrub before?

My name is Angela. I have been married for 14 years and have two little girls (with another little on the way!) I'm a speech therapist by trade but started my own business from home 4 years ago. I am passionate about healing through nutrition, natural medicines, cooking with whole foods, and natural parenting. I strive to honor God with everything I do.
Latest posts by Angela Parker (see all)