Some posts on this blog contain affiliate links. If you click them, I earn a small commission. It does not cost you anything extra, but this commission helps support the work of running this site. The views and opinions expressed on this blog are purely my own.
I have been singing the praises of grassfed butter and coconut oil for years!! And if you know me at all… you know I hold a special place in my heart for coffee, haha.
So when I heard about an amazing coffee that you can drink for breakfast that gives you fuel (from grassfed butter and coconut oil) and helps you focus better too, I had to try it!
What is Keto Coffee
So what is keto coffee? You may have heard it called bullet-proof coffee, butter coffee, fatty coffee. But the basic ingredients are always the same. It is a combination of butter, coconut oil OR MCT oil and coffee. The best version of Bulletproof coffee is 2 parts butter to 1 part MCT oil.
What I love is that the grassfed butter and MCT oils make the coffee naturally creamy… I usually add a little stevia to sweeten – but it really is delicious!
Why would you drink Keto Coffee?
I know if you love your morning coffee, you are probably clutching it tightly against your chest… "Don't mess with my coffee!" But there are some really great reasons why you should think about starting your morning with Keto coffee.
The number one reason is energy. Not only are you benefiting from the natural caffeine in the coffee but you're also getting an energy burst from the MCT oil. MCT oil is the fastest absorbed oil in your whole body, which makes it the perfect addition to your morning coffee.
The second reason is you'll be focused… so many people start their day with this keto coffee because of the clarity it gives their mind. Filling your body with all the great ingredients right from the start is a great way to set out to be the most productive.
The third reason is that you'll be full for a long time! So now you're super energized and have slow burning fuel from the grassfed butter, you're not going to get hungry… You'll be focused, energized, and fueled – and set out to accomplish your whole to-do list!
I don't eat "Keto" though, is this for me?
Guess what, I don't "Eat Keto" either! I think the "Keto" approach has been so effective for helping people reduce inflammation, control epilepsy, and lose weight along the way. But for me, I approach my diet in a Low Carb, Whole Food, and Trim Healthy Mama mindset.
But what is GREAT is that Keto Coffee works for ANYONE who wants to add healthy fats, get the benefit of a low-carb, high-fat morning jumpstart. For anyone who wants an easy way to kickstart their health, this is a great first step along that path.
But why aren't your drinking it yet?
Guys, I'm going to be completely honest… come closer.
My. LIFE. IS. CRAZY!
As a busy mom, there are so many times I feed everyone else and forget to take the time to eat myself (true story).
That means that there are HUNDREDS of things I know would be great for my body, but actually following through and doing them is a totally different battle.
With traditional butter coffee, keto coffee you have to get out your blender, you can't reheat it or it gets a weird consistency, you can't let it sit long or it will start to separate…
Like do these people know what my life is like??? I usually have to reheat one cup of coffee three times just to drink it all.
Instant Keto Coffee
What if you could have your keto coffee… in one easy on the go packet?? Just open and mix into water (hot or cold!) and it had everything you needed to get all the benefits without taking any more time or thought.
What if it had incredible ingredients like grassfed butter, MCT oils, collagen, pink salt…. and you could just open one packet and mix it in less than 30 seconds.
I'm not talking about a mythical unicorn… I'm talking about something REAL!
This is for you if you are BUSY, if you travel, if you work, if you take your morning coffee on the go… if you want to start adding the benefits of keto coffee into your life, but you want an easy option because life is already crazy.
This is for you.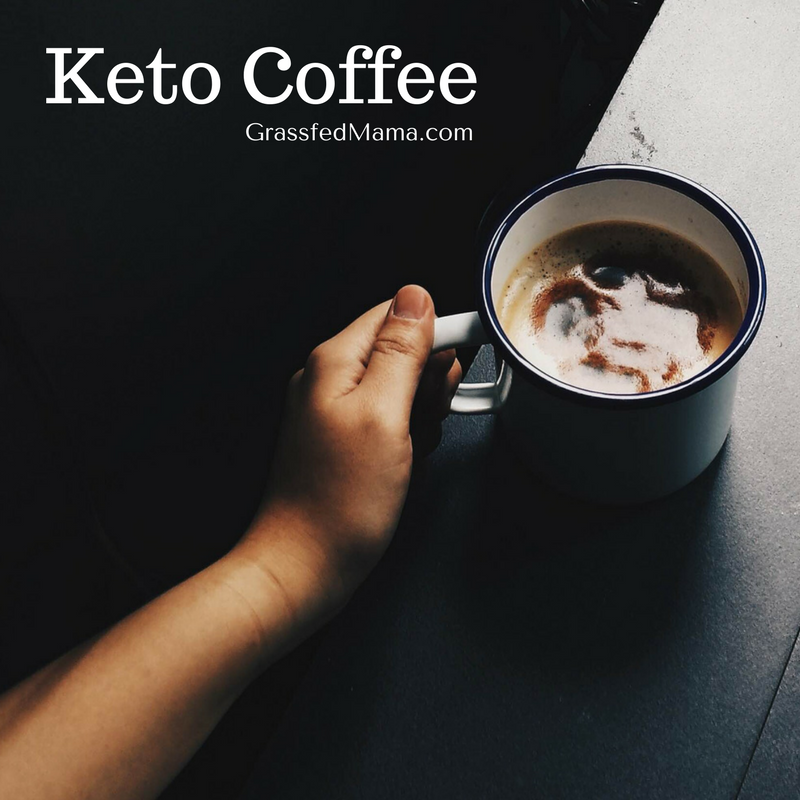 Try it, you can thank me later 🙂
Latest posts by Angela Parker
(see all)