Some posts on this blog contain affiliate links. If you click them, I earn a small commission. It does not cost you anything extra, but this commission helps support the work of running this site. The views and opinions expressed on this blog are purely my own.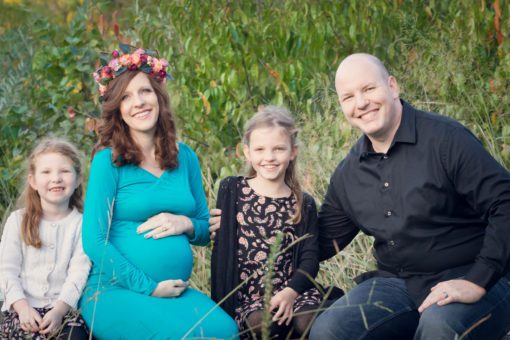 "How did you do it?"
One of the biggest life transitions I've ever gone through was deciding to be a stay at home mom (deciding not to go back to my full time speech therapy job) and starting my home based business which has radically, unexpectedly grown into waayyyy more than I could've imagined or planned for.
Did I have a plan?
Well, kind of, but it was not very well planned out! I just was focused on the short term goal of earning back my initial investment and earning a $10,000 bonus…
But after some years of learning, I began to see a pretty clear foundation of what a good launch for your home business looks like!
Failure to Launch
I see this happen way too many times to count.
People decided they finally have the courage to get started… but they never officially "launch."
They have the tools & training they need.
They bought their business kit.
But they are stuck at a standstill.
They have to DECIDE to launch.
Just buying your kit isn't going to make you any money…
Yes, it has the potential of making you millions! But you have to take the steps to make that happen.
Get launched and see your goals through until the end : )
Decide to Launch
Once you place that order to grab your business kit… the next thing you have to do is make the decision that you are actually doing this!
Every step you take outside of your comfort zone gets easier and easier with each step… so just don't STOP!
Now, I get that this may look different for each business, but I'm going to break it down for what I suggest for my own team.
Let's assume you have already bought your kit… what happens next?
Focus on Your Why
Get real with your self.
Why did you buy this kit?
Did you see the potential income this type of business?
Do you want to stay home with your kids?
Do you want to pay off debt?
Do you want to be a better mom for your kids?
Whatever it is… get REAL with your goals.
Write them down.
What do you want to accomplish with your business, because when things get tough… your why can help you make it through.
It may look like this:
"I'm launching my business so that I can help my family financially and spend more time with my kids."
Here are 10 Reasons to Start an Online Business
Set a Goal
You have your why written down.
Next step is get focused on a goal.
I would set a 30 day goal, 90 day goal, and one year goal for yourself.
The truth is, if you make it to one year, you are WAY more likely to stay for the long-haul. Don't give up too early, success takes time.
Set a smart goal:
Specific
Measurable
Attainable
Relevant
Timely
When I got started, I had a 90 day goal of reaching a certain leadership rank and earning a $10,000 promotional bonus.
My 30 day goal was to get half-way to my 90 day goal.
My one year goal, was to replace my full time income.
Pro Tip: Share your goal with your sponsor, your team, your enroller, your upline. If you tell someone your goal, you are WAY more likely to actually follow through. This will also help you have some accountability too.
Set a Date
I'm going to be completely honest… I didn't build my business through home parties… (I'm a total introvert and I probably wouldn't have started if I had to do any parties, haha)
But I did to online presentations…
I will HIGHLY recommend that you set a date and do some sort of "Launch Event"
This could be a Facebook live sharing your why, your kit, who you want to help.
This could be an in person demo at your house.
This could be a Facebook Event.
Something you could do to invite people to come "watch" to learn more about what you are doing, why you are doing it, and how you can help them.
Check out these resources:
Why you Should be doing Live Videos
Live Video Gear to Get More Views
How to Use Live Video to Build Your Brand
Start Sharing Your Story
Facts tell.
Stories sell.
Believe it or not, you are already writing your story and you just didn't know it yet.
Your story is POWERFUL.
It is more powerful than a cute graphic with your products perfectly displayed. It is more powerful than a BANG UP demo that you do.
Your story gives HOPE to those who are just a few steps behind you.
You had the COURAGE to start!
Do you know how many people are still just "thinking" about doing something to bring them closer to living the life of their dreams??
You went out and DID something to make it happen!
So, let's take a minute to celebrate that if you are reading this… YOU already have taken steps that most wont.
Basics of a story:
Before X
After X
(Before) "A few months ago, I was searching for a way to help my family financially… to help us pay off debt faster… to finally have some wiggle room in the budget. I had to find a way to make this happen! – but I needed to be able to do it without leaving my kids.
What I found was there was another option for me… and I saw other moms just like me making a difference.
(After) Now, I have a way to work whenever I can fit it into my busy schedule. I'm excited about being able to help other moms like me have more confidence and live a healthier life. I am no longer stressed and stuck, but have hope that what I'm building is going to change not only my family's lives but others too."
Get Organized
This is one area I wished I had done better.
From day one, make a list of people you are talking to, want to reach out to, and what they are interested in.
I did so much on Facebook when I got started… I had messages going out, messages coming in… and sometimes I go back in my messenger and see that I never followed up with HOT leads because I just lost track of them.
Grab a notebook and just write people's names down as you think of them.
Reach out as a friend (more on that in a sec.)
Keep track of their status (interested, ready, not interested)
The secret is to always be adding new names to your list EVERY SINGLE DAY.
Follow Up
Did you know that it takes like 7-12 conversations on average to close a sale?
So use your list at your advantage and keep in tough with your contacts regularly!
Add new names to your list, and follow up : )
See more about how to do a "Follow up Friday"
Be Consistent
I hear from so many of you wondering exactly how to make this leap for yourselves. I know exactly why you want to, because I was there, too.
Consistency is the secret to your long term success.
Your Success is Found in Your Daily Habit.
What you do every single day is what is going to bring you to reaching your goals and finding success in your home business.
Still Trying to figure out what should you be doing every day?
Always be Learning
I'm sure that inside your business, there is training, videos, product tutorials.
Whatever it is… take at least 15 minutes every day to learn something.
I know with our business we have trainings about products, about building on social media, about sharing about your business… all free for our team members!
Once you go through the standard training videos and material, then I would use this time daily to focus on your personal development.
Now that I have been with the same company for the past 5 years, I know about the products… I know about the basics of business building.
So I focus this time on growing my confidence, believing in myself, overcoming fears, pushing myself outside of my comfort zone.
Get to an Event
Pretty much if you want to have success in your home based business, you have to get to events.
Events are life changing! and that's not an understatement.
When I got started, I had no experience… I really didn't know about the company I had joined except I had tried 2-3 of our products.
I knew that my enroller was earning a full time income from home and I wanted to follow in her footsteps.
Adam was still pretty skeptical about this whole thing… but he loved me and saw how much fun I was having (and I was making money too!)
When I saw my upline sharing about an event that was happening a few months after I joined…
I thought "That's not for me."
I'm not an "event" kind of girl. I like staying home. I have two small kids. Didn't I start this business so that I could just be home??
I didn't get it. But my enroller and upline said "If you want to grow your business… you HAVE to get to this event."
So I did!
We made the trip from Virginia to Florida with my two kids at the time and hubby. At this point I had earned a $10,000 bonus and was feeling might FINE with my accomplishments.
But here is the thing about events…
Events are the number 1 way to grow your belief in the products, the company, the industry, and belief that you can do what the people on stage are doing too.
And that's exactly what happened.
Adam and I sat in the stands… we saw normal people walking across the stage as our top income earners.
Adam looked at me and said "There is no reason that can't be us!"
(and in about 18 months, we would be up on that stage too!)
Do every thing you can… Get to an event as soon as you get started!
Don't Give Up.
I'm not going to sugar coat this last step… it may very be the most important one.
Running a business is tough. Entrepreneurship isn't all puppies and rainbows.
But I believe it is the BEST way for normal moms and dads to create an income that changes lives with the lowest risk and investment.
The biggest reason most people aren't successful is they give up too soon.
Don't let that be you.
I hope these tips showed you step by step how to launch your home based business and how YOU can be successful and reach your goals.

Thinking about Starting Your Home Business?
It's simple.
You want to love what you do.
You want it to make sense.
You want it to come from the heart of who you are, not just pay the bills.
You want to wake up excited to live that day ahead of you.
You realize that a LOT of our life time is spent "working", so why not enjoy the heck out of that time??
If this is you, if this calls out to the very depths of you, then maybe today is a good day to take a step in the right direction of making that happen, okay?
Latest posts by Angela Parker
(see all)