Some posts on this blog contain affiliate links. If you click them, I earn a small commission. It does not cost you anything extra, but this commission helps support the work of running this site. The views and opinions expressed on this blog are purely my own.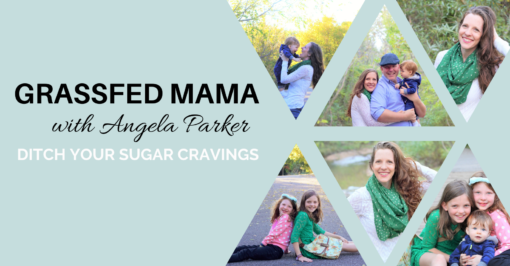 There are so many benefits of celery juice. It is even touted as one of the healthiest juices on the planet!
To get all the benefits of a celery juice, the celery should not be cooked and organic. Raw celery is extremely high in fiber and fluids, making it ideal for hydrating the body, aiding in digestion, and even helping with chronic illnesses and diseases.
10 Benefits of Celery Juice you should know
Cancer Prevention
Recent research has shown that drinking a glass of celery juice per day could give your body with eight different types of anticancer substances. These include phyto nutrients, which can help fight free radicals, which are believed to be one of the common causes of cancer.
Reduces cholesterol levels
One of the biggest benefits of drinking celery juice every morning is that this is a natural and safe way to lower your cholesterol. Celery juice helps to reduce the bad cholesterol in your bloodstream while also raising the good cholesterol.
Promotes Healthy Kidneys
Celery has both diuretic and cleansing properties, both of which enhance the overall function of your kidneys.
This helps the body to flush out nasty toxins and helps prevent kidney stones from forming.
Weight loss
Starting your day with celery juice has been a great way for many people to start losing weight and dropping pounds without too much stress.
Lowers Inflammation
Celery is packed with anti-inflammatory properties.
Helps Control Blood Pressure
Celery contains a compound called coumarins which increases white blood cell activity and the vascular system.
These help to improve blood flow circulation and reduce blood pressure.
Strengthens Bones
Celery is rich in Vitamin K which is vital for bone metabolism and protection against osteoporosis.
Celery also contains high levels of calcium and silicon, both help in the strengthening and regeneration of bones.
Alkalizes the Body
Having high acidic levels in your body has been shown to promote the growth of cancerous cells. Celery is a natural alkaline-forming vegetable.
Eating or drinking celery regularly can help your body maintain a balanced pH level.
Improves Sleep
Just one glass of this amazing juice can help you rest better. This is due to its magnesium and essential oil content that promote relaxation and sleep.
Promotes Healthy Skin
When your body is healthy, your skin is one of the first places you will see results! Celery juice is one of the best detox drinks one could ask for.
When combined with a healthy lifestyle, celery juice can promote healthy hair growth. It can also benefit in clearing acne, blemishes, and pimples.
Why is drinking celery juice better?
With juicing, you get more vitamins and nutrients per serving. As well as, you can absorb MORE of the nutrients you drink faster!
Don't have a juicer? No problem!
Grab my favorite way to drink organic celery juice every day without a juicer or without any hassle. Try Just Celery with me:
How do you drink it?
Usually, a glass of celery juice in the morning on an empty stomach is all you need to get all the benefits. Wait 30 minutes before eating or drinking anything else.
What is Just Celery?
All celery. All the benefits.
Every morning is a celery-bration with this organic celery stalk powder that makes it simple to support your nutrition goals. Sip your celery first thing in the morning for help hydrating and cleansing your system, improving digestive health, and refreshing your routine with key minerals, electrolytes, and polyphenol antioxidants.†
Features and Benefits:
Sourced simply from clean, organic celery
Comes in an easy-to-mix powder—no mess made, no juicer required!
Supports good nutrition, healthy hydration, and clean digestion†
Has a mild, natural celery taste with 1 g net carbs and no preservatives
Non-GMO, Keto-friendly, No Artificial Colors or Flavors, Soy-free, Vegan
Because I wanted the best results and benefits, I decided to do my own 90 day celery juice challenge. I just followed the directions and drank it first thing when I woke up in the morning.
I was BLOWN AWAY with my personal results. I honestly could feel a difference before the first week was up.
I knew that this was the cleansing secret I had been searching for and I knew there were other moms just like me who needed to try this too.
You can try it with me and save over 40% off retail when you start your own 90 day challenge!
Just click the link below and check out as a loyal customer. You can get the discount on your first order and after 3 months if you don't want to order any more – you don't have to!
But if you want to keep drinking Just Celery or even try a different product you can and always get my discount!
Seriously it is the BEST savings program ever. Just click the button below to start!
Read More about Celery Benefits
4 Benefits of Drinking Celery Juice for a Month
The MOST Surprising Thing that Happened During My Celery Juice Challenge
My 6 Day Celery Juice Challenge Update
How to Make Celery Juice without a Juicer
Latest posts by Angela Parker
(see all)