Some posts on this blog contain affiliate links. If you click them, I earn a small commission. It does not cost you anything extra, but this commission helps support the work of running this site. The views and opinions expressed on this blog are purely my own.
4 Tips to Crush Your Online Side Hustle in 2020
I wish for in 2020 is that we have more people choosing to get out of our OWN way and go CRUSH it… that we all would be willing to say:
"I don't know what I'm doing, but I'm willing to learn!" and take messy, imperfect action… until we reach our goals!
Because I believe that we NEED more people stepping into their calling… and this is the 4 steps I would take to make it happen: 
1. Give Yourself Permission to Step into the Spotlight
This is how we can positively influence others… be that person who leads people and shows them the way
2. Start Showing up Daily
Share tips, insights, what you are learning that can help someone else. Consistency matters! Pour into people on a daily basis.
3. Add Value
Inspire, Educate, Entertain, Connect.
4. Do Facebook Lives Weekly
1-3 times a week, you can show up and share your face… pouring as much value as you can. ( You can inspire, educate, entertain and connect all that the same time!)
Video marketing is not going away, so in 2020 it should be in the forefront of your online strategy.
and if you want my 18 Post Ideas for Growing Your Hustle Online
Listen to the Family Hustle Podcast:
Live Video You need To Stand Out
Four Types of Video You Should Be Making
How to Create 10 Pieces of Content from one Video
Why a Dream Board is Critical for Long Term Success
Ready to have clients and customers reaching out to you?
Join our Attraction Marketing Bootcamp to learn in 5 Days how you can become a MAGNET to your ideal customer!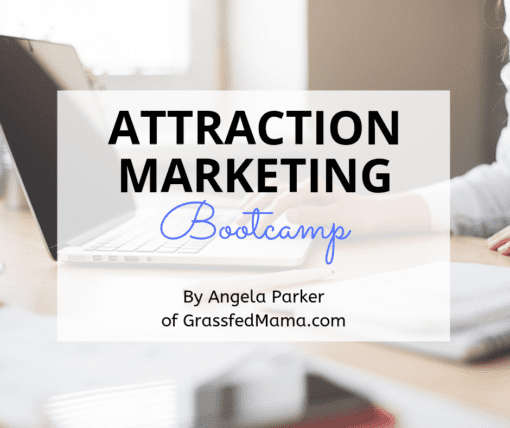 Are you not already in my group? Well we can fix that! You are one click away from exclusive free content, giveaways and a lot of fun!
Latest posts by Angela Parker
(see all)