Some posts on this blog contain affiliate links. If you click them, I earn a small commission. It does not cost you anything extra, but this commission helps support the work of running this site. The views and opinions expressed on this blog are purely my own.
Being a work from home mom is tough, but with these you will find simple strategies to help. Read 5 Tips to Working From Home With Kids.
How to Work from Home with Kids Around…
We have been working from home for the past 5 years… and there are a quite a few tips we have learned along the way. Listen in to learn the 5 Tips we have to help you:
.
Working from Home with Kids can be a struggle
When I started working from home 6 years ago, it really was a dream!
After working in nursing homes as a speech therapist, I was ready to be a stay at home mom and bring in extra income to help my family financially.
When I started working from home, I had a 3 year old and 6 month old… and I didn't have any family close by to help.
In this video and podcast, Adam and I get to share tips that we learned that helped us grow our business online all while being parents and trying to be the best parents to our growing family.
Watch the Video:
5 Tips to Working From Home With Kids
1 Have Set Routines
2 Block Time for Work
3 Take Turns with Spouse
4 Have a Specific Place for Work
5 Be Flexible
.
Listen to the Podcast




Grab the Work From Home Resources ?
12 Work From Home Resources


.
Find the Show Notes:
.
GrassfedMama.com/podcast
.
Are you ready to attract your ideal customers online?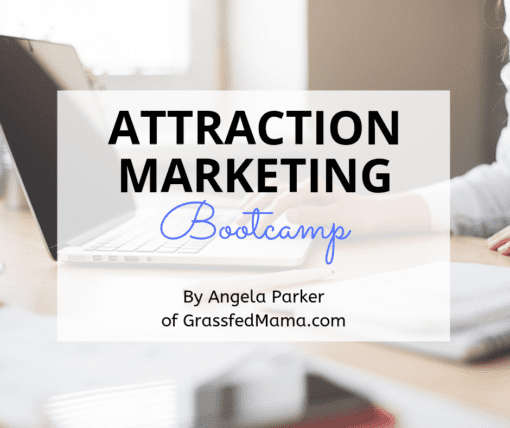 Latest posts by Angela Parker
(see all)