Sugar Free Graham Crackers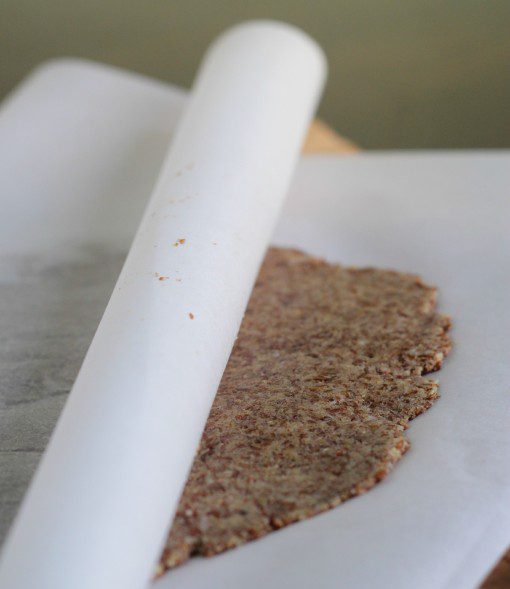 Angela Parker:
Angela Parker
¾ cup of ground flax seeds
¾ cup of almond flour
Slightly less than ¼ tsp of stevia extract powder like nunaturals (You can taste test to see if you like it sweeter. I like it between a ¼ and ⅛ a teaspoon)
½ tsp of salt
1 tsp of cinnamon
½ tsp of baking soda
1 tsp of vanilla extract
⅓ cup of liquid egg whites
1 tablespoon of coconut oil, melted
Preheat oven to 350 degrees.
Mix all the dry ingredients together.
Next add in the liquid ingredients and mix together well.
Form a ball of dough, and place on parchment paper.
Place another piece of parchment paper over dough and use a rolling pin or your hands to form a very thin dough layer (about a ¼ an inch).
Cut your dough into squares or rectangles.
Bake crackers in oven for 15-20 minutes.
Let cool before serving.
Should keep for 1-2 weeks in sealed bag.
Recipe by
Grassfed Mama
at https://www.grassfedmama.com/2014/03/10/sugar-free-graham-crackers/