Some posts on this blog contain affiliate links. If you click them, I earn a small commission. It does not cost you anything extra, but this commission helps support the work of running this site. The views and opinions expressed on this blog are purely my own.
Do you struggle with these top 7 CRAVINGS???
Find out What your cravings can say about your Health… Read More:
Why do you struggle with cravings?
I posted a couple of days ago asking "what is your number one comfort food? what is the one thing that you just love to eat?"
A lot of times are comfort foods are tied to our cravings!
Many people have the same cravings. But most people don't realize that their cravings could be tied to their health.
It could be a good indication of something going on with their health and I want to help you have the healthiest life that you can have!
This means we need to pay attention to our Cravings.
My name is Angela and I help busy moms and dads ditch the sugar and start getting results with simple healthy Swaps.
I'm going to share some of the most common cravings and what these cravings can say about your health:
Video: 7 Most Common Cravings and Why We Have Them
Do you struggle with any of these?
Sugar
Chocolate
Breads and pasta
Cheese
Red meat
Salty foods
Fried foods
Grab my Healthy Cravings Swap Guide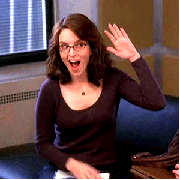 Need More Help Crushing Cravings??
Start Your Free 5 Day Craving Crusher Challenge Today!
Latest posts by Adam Parker
(see all)