We have been able to work from home over the past 5 years and many people ask how we work from home and how they can too. Read more to learn how we work from home and how you can get started too:
Five years ago, I was a stay at home mom of my two girls and I was feeling stuck.
I wanted to get healthy and feel my best… and I was looking for a way to make some extra money from home.
Before I was a mom, I worked as a speech therapist – and it was a great job! However, my dreams changed when I became a mom and I no longer wanted to work outside of my home.
I searched and searched for ways to make some extra money at home on my schedule while I was raising my girls along side me…. and it was not easy to find something that would work.
What could I do?
What I found was a friend who felt just like me just a few months earlier, but she did something to change her income.
She was earning what I could be earning working full time as a speech therapist… but she was home! Plus, she was getting paid to take care of her personal health and help other people do the same.
I was nervous and scared.
Could I do what she did? Would I be successful like her or would I fail?
I am not a spontaneous person by any means and trying new things are WAY outside of my comfort zone…
But… something so deep within me told me that I HAD to at least try.
I had to take the leap into the unknown and discover new things about myself along the way.
I found my passion.
What I found is that this "job" (that I was so nervous to try) was my calling… my passion. I found a way to help other people and I didn't have to sacrifice time with my girls. I could be healthy, and turn that into an income.
There was so much more that our business brought to us that I didn't even realize I needed. We found new friendships, we learned how to have fun, and we discovered the freedom we didn't know was possible!
After 18 months, Adam left his engineering job and we both are now Full time at home with our girls and have even moved closer to our family. We have been able to give more to our church and missions, travel more than ever, and we are building our legacy on our terms.
I also found there were so many moms just like me who longed to make some extra money with the time they did have – they wanted to set their own hours and make the money they deserved – and that's when I created this FREE Work From Home Quiz to see if partnering with us makes sense for you and your family.
If you would like access the quiz and other Free resources, click the button below:
5 Tips for Working at Home With Kids
Read More Tips About Working From Home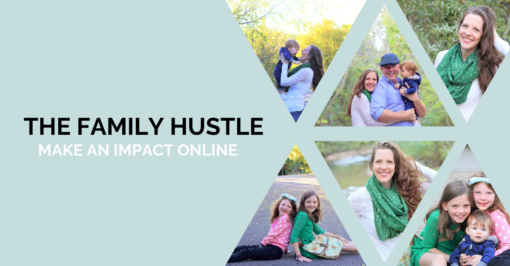 Click to Listen to the Podcast