Some posts on this blog contain affiliate links. If you click them, I earn a small commission. It does not cost you anything extra, but this commission helps support the work of running this site. The views and opinions expressed on this blog are purely my own.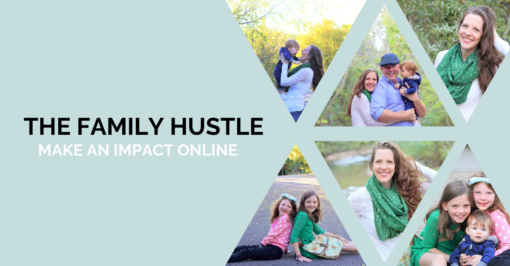 If you are trying to grow an income online, then you may know that Building a Personal Brand Online is the key to growing your income too.
But so many people get lost in the logo and picking the right colors, they miss what a personal brand really is and how to show up online to make the impact they want to make in other people's lives.
In this ultimate guide to building a personal brand, I'm going to show you how simple personal branding can be and how you can start today.
Learn how you can start building your own personal brand:
What is a Personal Brand
A personal brand is how you are widely known either online in or in real life. Your brand is defined by how you consistently show up and what your message is.
Most people don't realize that they are already building a personal brand every time they post anything online by what they share, post, and the posts they are writing…
When you become intentional with how you want to show up and what your message is, then your brand becomes stronger and you can speak to the people you want to impact the most.
Why is it important to Build a Personal Brand?
It seems that everyone is searching how to earn an income online, but very few are actually doing it… and what sets those people apart is they have a very strong online brand and message to who they want to serve.
Having a strong personal brand means you are able to stand out online because people buy from people they know, like and trust.
I'm sure that you have experienced this yourself when you had the choice of who you wanted to work or buy something with… you probably had some connection on a personal level with the one you chose.
It could be sharing the same values, or being in the same stage of life, or having the same long term goals… whatever the case, when we purchase it usually involves an emotional and logical decision and a personal brand and build a deeper connection with your ideal customers.
What are the basics of Building a Personal Brand?
This is such a common question that people ask when they realize the power of having a personal brand… but they don't know where to start.
When I decided that I wanted to launch this blog and be able to create an income stream we could build online, my husband Adam told me some steps I needed to take to do it the right way.
Adam and I break down the 3 basics of Building a Personal Brand online and how easy it is to get started.
Listen to the podcast episode on the 3 Basics of Building a Personal Brand.
5 Day Branding Challenge
Because I believe that building a personal brand is so important, I want to help you discover your authentic brand and help you become clear on how you can show up to attract and serve your ideal customer.
IN THIS FREE PERSONAL BRANDING SERIES, YOU WILL DISCOVER: 
Why a personal brand is the foundation of building an income online.
Discover where you should spend your time
Identify what platforms you should use based on your skills.
How you can serve others using your unique gifts all online.
Latest posts by Angela Parker
(see all)