Some posts on this blog contain affiliate links. If you click them, I earn a small commission. It does not cost you anything extra, but this commission helps support the work of running this site. The views and opinions expressed on this blog are purely my own.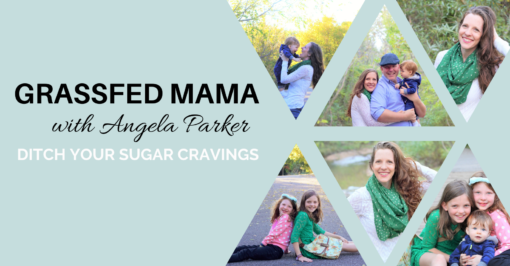 The success of reaching your health goals is through your daily habit. It can be hard to start a new healthy habit. Now, it is even easier to keep track with this free printable wellness journal.
If you change your daily habits, you can change your life!!
Based on a recent study, on average it takes more than 2 months before a new behavior becomes automatic — 66 days to be exact.
There is no reason to get down on yourself if you have tried to make a healthy change before and it didn't become a habit.
The secret to reaching your goals is by making 1% changes that you can KEEP long term. For example, taking an afternoon walk, remembering your daily vitamins, going to bed 30 minutes earlier.
When you can make these 1% daily changes, you are much more likely to keep them long term and that is how you reach your long term goals!
Printable Wellness Journal
If you learn about goal setting or how to actually accomplish what you set out to do – whether it be in your health, your business, your family, paying off debt, or even your spiritual growth… keeping track of your goals is the best way to actually reach them.
That's why I created this free printable wellness journal to keep yourself on track and accountable each day.
How to Set Goals you can Reach
I know most people set goals to lose weight each year. But the problem is that they don't set a "SMART" goal they can track.
So let's turn your weight loss goal into a SMART goal and  write down  *another benefit of a daily wellness journal is writing down your goal, because you are more likely to reach a goal if you write it down.
How to Write a SMART Goal: 
To make sure your goals are clear and reachable, each one should be:
Specific (simple, sensible, significant).
Measurable (meaningful, motivating).
Achievable (agreed, attainable).
Relevant (reasonable, realistic and resourced, results-based).
Time bound (time-based, time limited, time/cost limited, timely, time-sensitive).
I will lose 10 pounds by September 2020.
I will eat 80% of my meals at home for 3 months straight.
I will walk 30 minutes a day for 3 months.
If you have a goal to lose weight and want my help to reach your goals, click here to be my product tester and let me customize your wellness plan.
Track Your Health Goals Each Day with this Free Wellness Journal
Each day you will find spaces to track your daily water intake, your minutes of movement, your daily vitamins, and fruits and vegetables.
But one area that is missing from most wellness journals is your mindset.
That's why I created this wellness journal that includes the healthy habits that you want to do each day for a healthy body, but time to track your daily thoughts too.
Each day you will be prompted to write down 3 things you are thankful for, 3 things you want to focus on, and the ONE thing that is most important for that day.
When you take time to focus on what you want each day, you can end the day feeling confident that you did you best, that you were intentional with the day, and you can look forward to what you will accomplish tomorrow.
Additional notes: You don't have to be perfect. 
Missing a day or having a splurge meal once or twice a month has no measurable impact on your long-term habits. This is why you should treat any failure like a scientist, give yourself permission to make mistakes, and develop strategies for getting back on track quickly. 
Just print a new wellness tracker and start each new day like a fresh start!
Give yourself time! Embracing longer timelines actually help us realize that habits are a process and not an event.
All of the "21 Days" hype can make it really easy to think, "Oh, I'll just do this and it'll be done." But habits never work that way.
You have to embrace the process. You have to commit to a system. 1% changes are what makes the BIGGEST long term impact.
What are small changes you can start adding into your life that can help you reach your long term goals?
Latest posts by Angela Parker
(see all)