I can't believe my little guy is a week old already!
I didn't really think about the fact that having a baby over 5 years from my last would mean some different products and options would be out there. I wanted to share some of my FAVORITE things that I didn't have during my last delivery that made so much difference this time!
Here's My Top 6 Picks for New Mommies!
Here's The Breakdown!
6 Must Have Items for New Mommies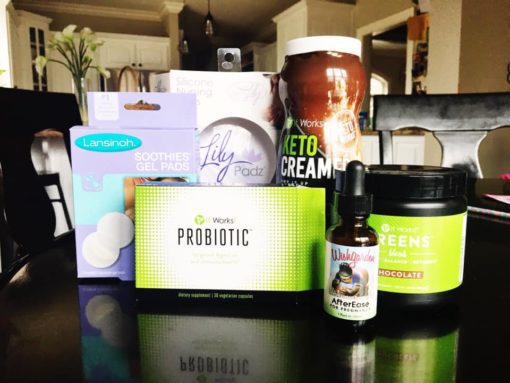 After Ease Supplement: Helps naturally manage your afterbirth pains. I had a lot of afterbirth pain with my second baby, so I wanted to try something this time for it. This made SO MUCH difference! I had to use very little pain medication thanks to this. read more