Some posts on this blog contain affiliate links. If you click them, I earn a small commission. It does not cost you anything extra, but this commission helps support the work of running this site. The views and opinions expressed on this blog are purely my own.
If you just want to find out your baby's gender early but don't want to spend 4 figures to do so, what's out there? Sneak Peek Early Gender Test! But you may be asking: Are Sneak Peek Early Gender Results Accurate?
As soon as you see those two pink lines on a pregnancy test, you probably are itching to know if it is a boy or a girl. Am I right?
Typically, you can't find out your baby's gender before about 16 weeks without resorting to very expensive genetic testing (typically used for high risk pregnancies and usually costing well over $1,000).
Plus, many doctors make you wait until the 20 week anatomy scan.
Early Gender Testing at Home
This was such an interesting idea for me to be able to test for my baby's gender at home, but Are Sneak Peek Early Gender Results Accurate?
Let's learn more about how the test actually works: 
Sneak-Peek is a early gender DNA test that uses a small blood sample from an expectant mother to check for the presence of any "Y" chromosomes, indicated whether your baby is a boy or a girl.
The test is able to detect gender at as early a date as 9 weeks, so it definitely got my attention.
When I was expecting my third baby was the first time I had ever heard about a home test like this. After I learned about it, I realized it was gaining more and more popularity.
And I completely understand why! 
As my belly was growing, so were they questions like: 
Do you know what you are having?
Of course with new tests that come out, we all have questions…
I googled, searched Facebook, message board, pregnancy boards… I wanted to know if I could trust a test like this and this is what I found. 
Frequently Asked Questions
How Sneak Peek Works
We don't always think about it, but during pregnancy the mother and the baby are connected and sharing blood as it circulates through the placenta and the umbilical cord. As the mother and baby are sharing blood, traces of the baby's DNA make their way into the mother's blood stream.
Sneak Peek works by taking a sample of the mother's blood and analyzing it for the babies DNA.
From there, they are able to determine if there are any Y-chromosomes present, signifying a male fetus, or if there are only X-chromosomes present, signifying a female fetus.
Accuracy and Questions
This was a big question for me, having a scientific background and being analytical by nature (and my husband even more so!). The basic science seems straight forward enough, even if this is a newer process.
One thing that Sneak-Peek has going for them is a full money back guarantee if they get the gender wrong. So thankfully you don't have much to lose if you want to give it a try!
I will say that any mother who wants to make sure they are testing currently and getting the right answer should go ahead and do the clinical version if it is available in your area. 
Getting the Sample
The test preparation is pretty straight forward. Most people do the at home test option and follow the enclosed instructions to get a good sample (thankfully it doesn't take much!).
Since I'm a wimp at drawing my own blood, I went ahead and opted to do mine at a local clinic here in Bentonville.
It took about 10 minutes from start to finish to take the sample and get it set for mail out. I really did appreciate that there are options for doing it at home or in a clinic environment. If you are concerned about collecting the sample yourself, you might want to consider this option.
This off-site collection option is pretty new, and the only difference in my kit was that there was no lancets or other materials to collect my own blood (since I didn't need to). The full home kit has all you need to get the sample yourself (which is pretty straightforward thankfully!)
Here's everything in the box for the home test kit:
detailed printed instructions
a scrub brush to thoroughly clean under your nails (preventing contamination)
a rubber band to decrease circulation (increasing blood in the fingertip)
three lancets for drawing the blood sample
a blood collection tube
alcohol swabs for cleaning your fingertips
a box for the collection tube once you have your sample
return postage label
 
There are a lot of warnings on the box about not allowing males to handle the sample material, and I've heard concerns from families with a lot of males in the house about contamination (since detecting a Y chromosome is how the test works). So make sure to follow the directions carefully!
Shipping Times
Shipping was fast and easy for me. I was pretty impressed with how quickly it came in! Sneakpeek offers a "Fast Track" option with faster shipping and turnaround, so if you are in a hurry that's a great option.
Were the results accurate? 
Sneak Peek is very good about email communication, I got a notification when my sample arrived and an estimated time until sample completion, and my results came in slightly before their expected delivery window.
My blood draw was at about 2 PM on a Tuesday, and the sample was picked up by USPS at 3 PM. We received an email on Thursday that the sample was received and in the testing queue at 4:40 PM, and had our final results at 6:40 PM.
So something like 52 hours from sample to results. The turnaround really was quite remarkable!
UPDATE: Was Sneak Peek Right?
In my case, yes it did! My test indicated we were having a boy and sure enough, he made his appearance right on time!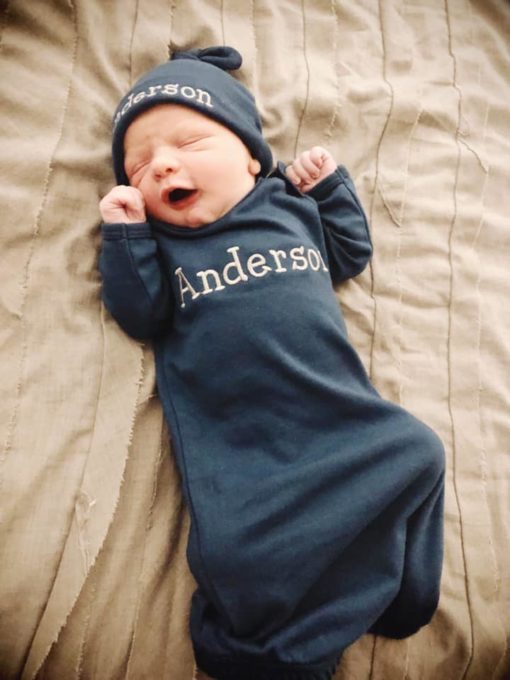 Sneak Peek Early Gender Test
Overall Thoughts and Recommendation
I found Sneak Peek a very easy company to deal with, they were very helpful with my husband's and my questions (of which there were quite a few!).
Sneak Peek touts a 99% accuracy for tests collected without contamination, which is obviously pretty impressive! I felt more confident with having the blood draw in a clinic per above rather than the in home test, since there would be very little chance of male DNA contamination.
It's pretty simple to use their website to look up places where you can get a Sneak Peek Clinical test- and if I did it again, I would totally do the clinical route!
I know that even ultrasounds are only 80% accurate (and many people verify results with multiple ultrasounds "just to be sure". For me, I would use this test plus an ultrasound before any decision making purposes (like a gender reveal party or decorating a nursery).
It was really fun to do and if just WANT to know as soon a possible, I would totally recommend trying it for yourself!
If you want to try it, you can pick up your Sneak Peek test from Amazon right here!
The "Fast Track" which offers overnight shipping and prioritized results is also available here!
Have you heard of SneakPeek before?
Have you used it yourself?
* I was able to try out the Sneak Peek test for free in exchange a honest review, and this post does reflect my (very positive!) experience with them. I hope it's helpful for you!
Latest posts by Angela Parker
(see all)