Some posts on this blog contain affiliate links. If you click them, I earn a small commission. It does not cost you anything extra, but this commission helps support the work of running this site. The views and opinions expressed on this blog are purely my own.
I really need to practice what I preach, haha.
I said in a previous post how dairy is "mucous forming." Well, Aidalyn's nose has been running for the past month it seems. I just figured it was allergies and kept giving her homeopathics and herbs for it, but it never really got better. I mentioned it at the chiropractor's visit today and he told me it was probably a reaction to dairy. Of course it is!
Did you know that 75% of people are lactose intolerant? Hummmm – that's a lot of people!
She already doesn't drink cow's milk (we opted to start her on almond and coconut milk), but she eats yogurt and cottage cheese daily.
This forced me to put my thinking cap on for other options for snack time.
Smoothies are great! You can sneak all kinds of stuff in there. But today I wanted to try a new type of recipe – something for the whole family:
Zucchini Pancakes!
I found the recipe here.
2 cups of shredded zucchini
1 tablespoon of coconut flour
3 eggs
salt and pepper to taste and oil for the pan
Easy enough!
I shredded the zucchini in my food processor: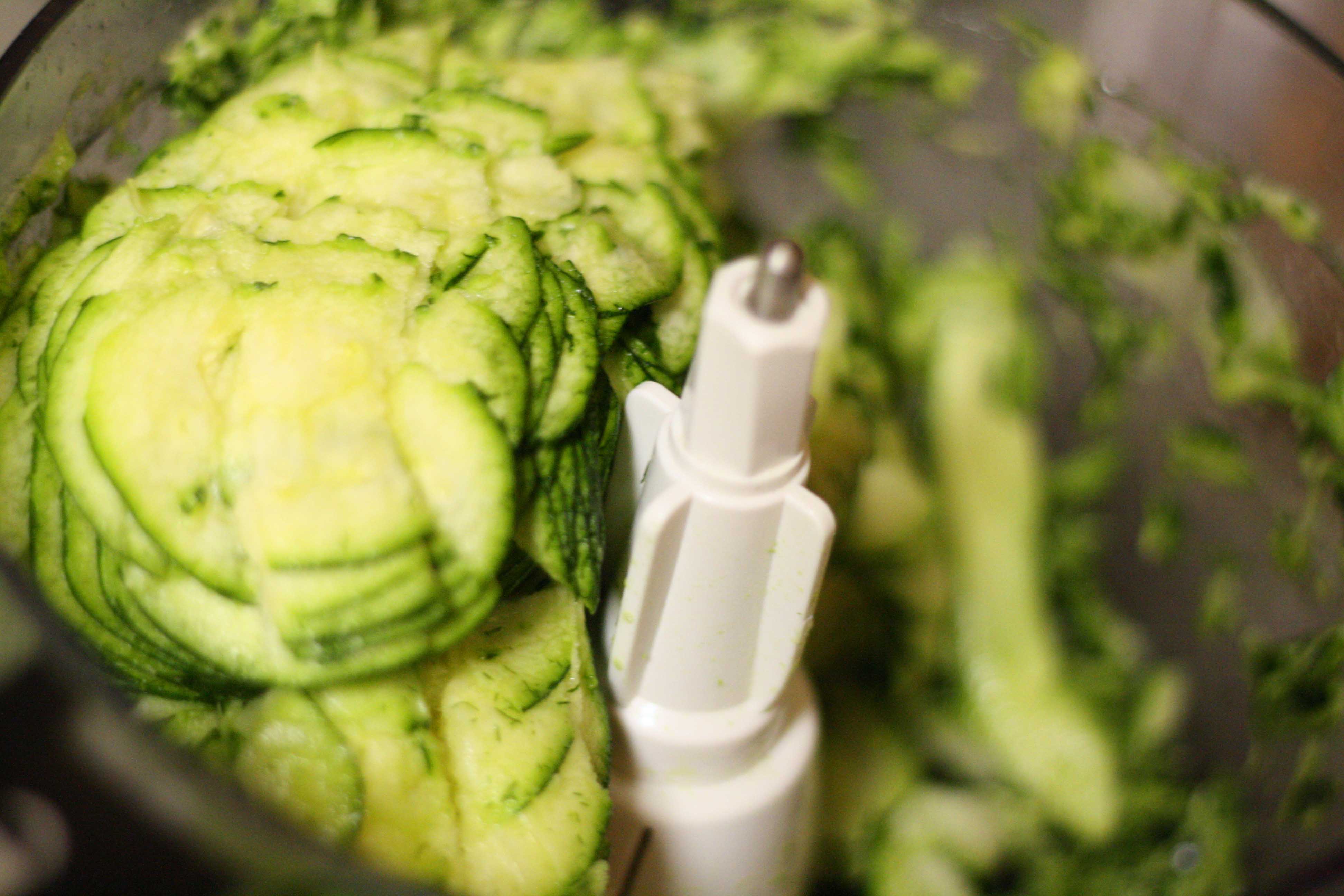 Then I separately mixed the coconut flour and eggs:
Next, I mixed everything together. Then it is just like making pancakes. Put just a little bit of oil in a skillet. Once heated, you can add your pancake batter in rounds. Wait until set on one side, then flip.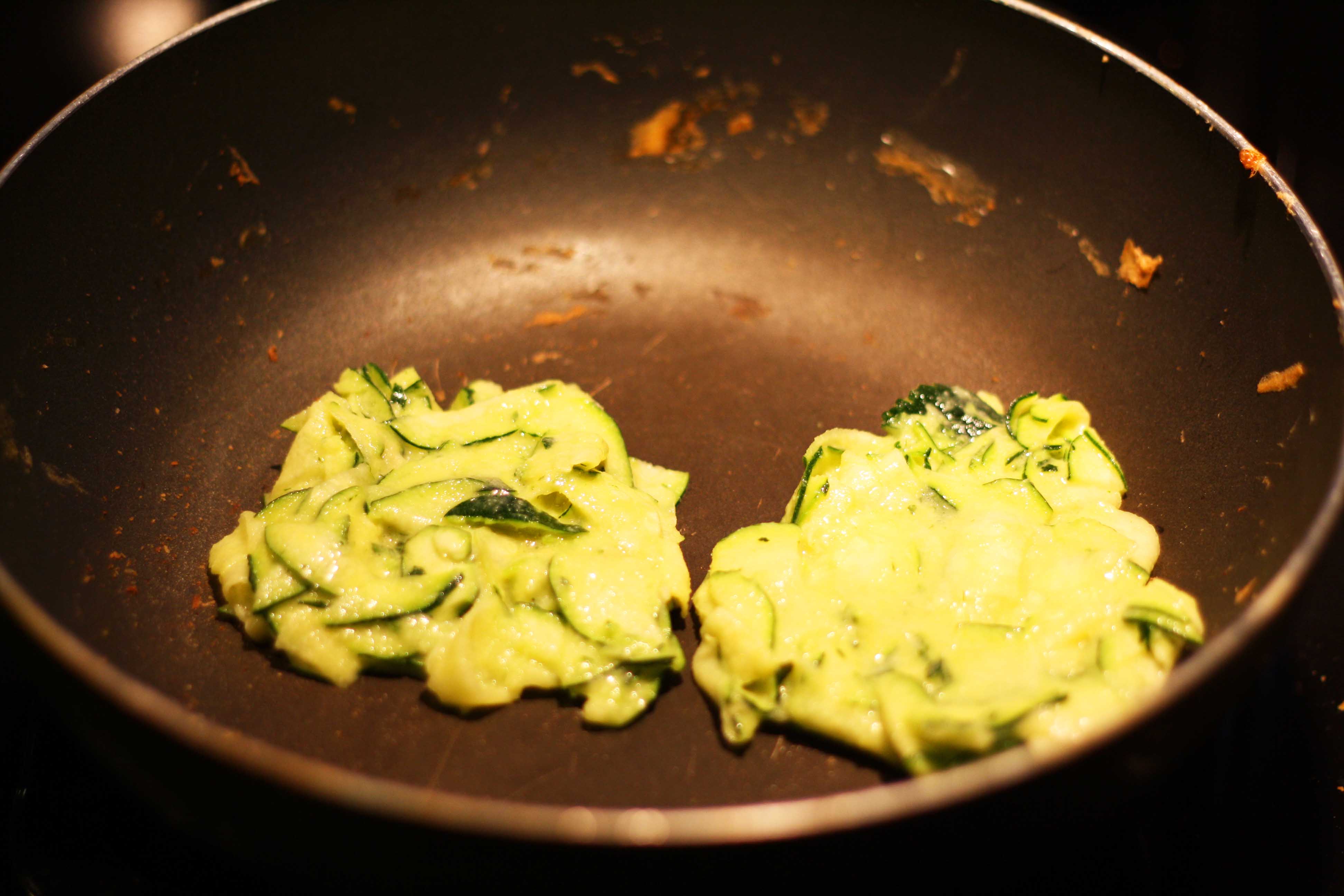 We are going to eat them with marinara sauce.
So remember, if your kid has a runny nose that just won't stop – look at their diet. It could be an allergy to a food, not just pollen. We are going to limit the dairy and see if the runny nose goes away.
What do you guys think about this recipe and information? Leave me a comment – I'd love to hear from you!
Latest posts by Angela Parker
(see all)