Some posts on this blog contain affiliate links. If you click them, I earn a small commission. It does not cost you anything extra, but this commission helps support the work of running this site. The views and opinions expressed on this blog are purely my own.
If you are searching how to sway for a girl, you are in the right place! After much research and planning, I was able to have two successful girl sways and I'm sharing what I learned today to help other moms like me.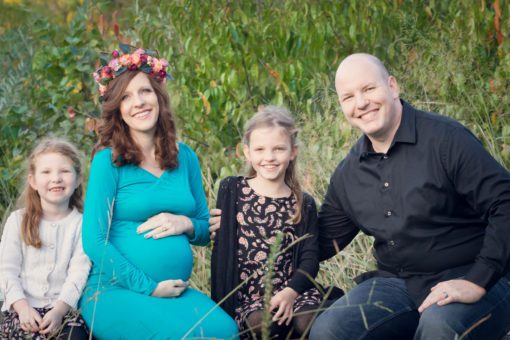 How to Conceive a Girl
For whatever reason that brought you to this post… first off I want to say that I don't want to pretend to know everything about swaying for a certain gender.
What I can share is that there are studies that show that you can push your odds in favor of one gender or the other.
I know many women find themselves searching this topic in hiding because they are ashamed of the thought of wanting one gender…
Maybe you already have a boy and you don't want to have more than two children and want to increase your odds of having one of each.
Maybe you have six of the same gender already and just want the chance to experience both.
I know that my reasons for swaying for a girl were out of fear…
See when I was 18 years old, I was tested for a genetic disease. A genetic disease that only affects boys. A genetic disease that my nephew had (and now has passed away from).
I was 18… and the test was positive.
Everything would be okay if I only had girls! So that was my answer. I was going to study and research and find a way to only have girls.
Yes, there are some medical procedures (risky and expensive of course) where you can pick your gender… but my husband and I weren't really okay with those options.
However, we felt like if we did what we knew to sway our odds in favor of a girl and it works… then we would be thrilled!
I have had two successful sways now…
and one surprise (haha! which I'll share more about that later.)
I want to give you hope that you can change the odds in favor of a girl…
I put everything I learned together in this book: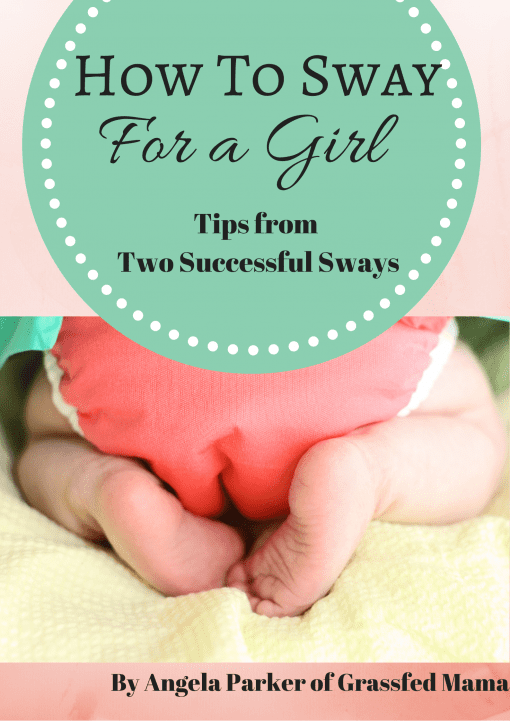 Swaying for a girl was one of the most stressful things I have ever done… and I realize that stress actually can sway boy, so it's such a balancing act, haha! But if you can focus on as many of these factors as possible, you can push your odds towards having a girl.
Here are some factors that I have researched that sway girl:
1) pH – You want to be very acidic and have a low pH – not healthy at all – Cancer thrives in low pH as do many other diseases, but so do girls (Boys can throw a joke in here if they like). Additionally, I am going to use repHresh and Sylk with are both designed to lower pH.
2) Having lower minerals/nutrients in your diet – low potassium, low salt. Eating a lower nutrient rich diet will sway girl. Eating low protein, low fat, low calorie, low everything.
3) Losing weight will sway girl by making you more acidic as well as doing a lot of cardio and not much weights.
4) Some data shows that calcium and magnesium supplements can help sway girl, but this is even controversial to some. Lots of cultures that value calcium rich foods in their diet don't end up with more boys – also most calcium rich foods are high in other nutrients as well.
5) Low blood sugar will sway girl.
6) Low testosterone and estrogen will sway girl.
7) Low sperm count in the hubby will sway girl.
8) Heat will sway girl. Heat can affect pH and hormones.
9) Artificial sweeteners (aka Aspartame) lowers pH the fastest (another reason why you shouldn't be taking it)
We now have had 2 Successful Girl sways
Our Announcement of finding out we were having a girl!
Here is Annaleigh's Birth Story
How to Sway for a Girl
Have you ever dreamed of having a girl? Do you want some tips of trying to push your odds in favor of conceiving a girl naturally?
Here is my personal plan for how I successfully swayed twice:
Table of Contents
Page 3 Copyright and Disclaimer
Page 4 What is Gender Swaying?
Page 4 Why I swayed for a girl
Page 6 Two Successful Sways
Page 7 Two Sways Outlined
Page 9 How to Sway for a Girl Tips
Page 17 What to Eat
Page 22 Additional Sway Attempts
Page 29 Tips for Charting your Cycle
Page 30 Acknowledgements
Page 31 Abbreviations
Page 32 Resources
Latest posts by Angela Parker
(see all)