Some posts on this blog contain affiliate links. If you click them, I earn a small commission. It does not cost you anything extra, but this commission helps support the work of running this site. The views and opinions expressed on this blog are purely my own.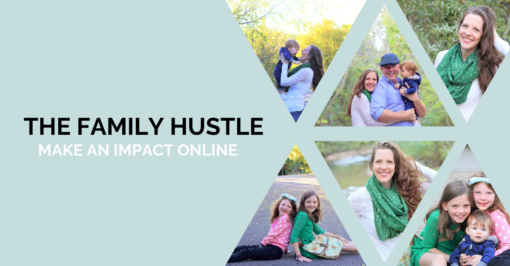 How do you find focus, clarity, direction after you have felt lost for a little while? Today we are talking about creating a vision of who you want to become to clear that you can't ignore it.
What is a vision board
A vision board can be a physical or digital board to give you a clear vision and reminder of who you want to become in the future.
You can write words that describe who you want to become, or picture of what you see yourself doing. It is a great tool to use to help you stay focused on working towards your goals.
Why do you need a vision board
As moms, we can easily get distracted in the day to day to do list and miss the bigger picture on what we really want to accomplish.
That's why it is good to have daily, weekly, monthly, and yearly goals. A vision board can give you a visual reminder to help you stay focus on your long term aspirations when it could be easy to forget why and what you are really working towards.
When should you make a vision board
You really should make a new vision board yearly – or when you are feeling like you need a reminder of what you are working towards or who you want to become.
If something big has changed in your life, maybe that does shift your vision of who you want to become long term.
Read How to Stay Consistent when Things Get Tough
How do you create a vision board
You can create a vision board pretty quickly and revisit it to add or remove things as you need. This can be a physical board that you hang in your office or ever a group of pictures saved on your phone.
The main goal is that you have a clear vision of who you want to become and can set mini milestones and goals to help you get there.
Can your vision board be digital?
Yes! This is one question I get asked all the time. In this modern world, your vision board can be digital, or on your phone to you have it with you at all times.
Watch Why You Need a Vision Board
Having a vision of who you want to become really is key to helping us stay consistent when life can get in the way or just daily distractions keep getting us off track.
Listen to the Podcast
Vision Board Worksheet
More Vision Resources:
Why a Dream Board is Critical for Your Success
Latest posts by Angela Parker
(see all)