Some posts on this blog contain affiliate links. If you click them, I earn a small commission. It does not cost you anything extra, but this commission helps support the work of running this site. The views and opinions expressed on this blog are purely my own.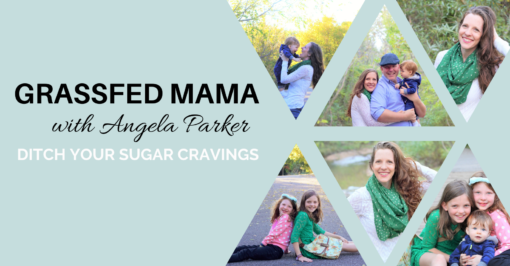 Many of us try to eat healthy, but there is the occasional splurge which typically can leave us feeling bloated and sluggish. That's when we should cleanse! Read the best detox cleanses:
Why do you need to cleanse?
None of us eat perfectly every single day.
Many of us try to eat healthy, but there is the occasional splurge, holiday, or vacation… which typically can leave us feeling bloated and sluggish.
Our world isn't very clean… so there are also environmental toxins that we need to help our body cleanse from routinely.
Given all of this, doing regular and routine cleanses is good for keeping our body in check and also helping us jump start our bodies for losing weight.
What are some signs you need to cleanse?
Bloated
Fatigue/Sluggish
Cravings
Headaches
Excessive Sweating
Acne
Insomnia
Moodiness
Constipated
If you are feeling any of theses symptoms, it may be a good indication that you need to focus on detoxing and doing a cleanse.
How often should you cleanse?
There are different types of cleanses that I have tried and depending on the cleanse and how intense it is would indicate how often you would want to do them.
I have used a gentle, herbal two day cleanse that is pretty easy on your body and I have done it up to two times in a month.
I also have done daily juice cleanses that help your body reset each morning and these can be done daily!
What foods are good to detox?
I love that God gave us natural ways to keep our body healthy and feeling it's best.
Aloe vera juice is one of nature's most effective cleansers due to the high amount of amino acids, vitamins and minerals. It is powerful in helping the body get rid of any waste and help to detox naturally. Read more
Aloe vera is also packed full of immune-boosting polysaccharides, vitamins A, C, E, B1, B2, B3, B6, B12 and folic acid. Plus, It's also rich in minerals like calcium, magnesium, zinc, iron, selenium and potassium.
Because not all of us eat aloe vera often, I wanted to know some popular foods that could help us too!
Popular foods that cleanse
Apples
Artichokes
Beets
Blueberries
Cabbage
Celery
Cayenne
Flaxseeds
Garlic
Grapefruit
Kale
Legumes
Lemons
Prebiotics
Seaweed
Watercress
What are some different types of cleanses?
Over the past few years, I have tried a couple of different cleanses and ways to detox at home.
My favorite two day cleanse is my favorite to do after a vacation or holiday when I'm feeling extra bloated and just feeling like my digestive system is sluggish.
But recently, I have really enjoyed doing more of a daily juice cleanse with my organic celery power.
Do juice cleanses really work?
I know personally that I feel so much cleaner and just have more energy after I do a cleanse. The benefit of starting your day with a juice cleanse is like a daily reset to start your day the right way.
You can mix up your cleanse yourself, but honestly as a busy mom I just knew that wasn't going to happen, haha!
That's why I use the two different types of cleanses that I can do without having to plan or think too much in the morning (because believe me… I'm not ready to think at all before my coffee, lol)
Watch the video:
Are you ready to try my favorite easy cleanse to help you get back on track?
Latest posts by Angela Parker
(see all)