Some posts on this blog contain affiliate links. If you click them, I earn a small commission. It does not cost you anything extra, but this commission helps support the work of running this site. The views and opinions expressed on this blog are purely my own.

Busy Mom's Guide to Whole Foods 
I am a busy mom of two little girls: one three year old and one 6 month old. Eating whole foods does take time and some effort. I get it! But that doesn't mean you have to succumb to eating McDonald's each week or eating every meal out of a box. Busy Mom's Guide to Whole Foods is the solution. Here are some tips to help you fit whole foods into your busy schedule. 
1) Plan ahead
It is never good to have the clock get to 6 o'clock at night when everyone is hungry and asking 'What's for dinner?' without a plan. This is when pizzas get ordered or dads run out for take out. I usually plan dinner out on Friday or Saturday for the following week. I'll pick out 5-6 dinners that are quick and easy and make a list of all the supplies I need. I usually don't delegate which night we are having each meal – you can go a step further and plan that out as well.
A plan will also allow you to soak beans and grains ahead of time, so you can save money and improve your health at the same time. Dried beans are so much cheaper than canned. They only take a few extra steps of soaking and cooking, but are much more healthy since you can control the salt quality and reduce the risk of BPA exposure from the can.
I usually will pick a few chicken recipes and a few ground meat recipes (we usually use ground turkey). Some of my go to recipes include: Breakfast for dinner, Taco Salad, Spaghetti Squash with Marinara sauce, Turkey Stir Fry, Cauliflower "Hamburger Helper", or Spinach and Artichoke Spinach Bake.
Most of these recipes can be made in around 30 minutes. I like fast recipes that are easy and no fuss myself. I think most busy moms do to!
Find recipes that you like on my Pinterest.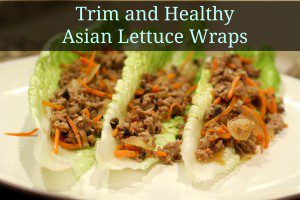 2) Use your Crock Pot or Instant Pot
Crock pots are a wonderful invention for busy moms. I can cook a perfect roast with onions and garlic throughout the day, then just have to throw a few sides together once dinner time comes around. Easy Peesy!
There are some great crock pot recipes that utilize whole foods and lots of vegetables. Don't think you have to add a can of cream of "jiggle" soup for something to be tasty. Those soups are loaded with ingredients you really don't want to eat including MSG. 
One website I really like is Crockpot 365. She is gluten free and uses lots of real foods for her recipes. They are easy to modify if you have a food allergy as well.
3) Shop your perimeter of your grocery store
This is an easy tip for busy whole food mamas and will save you time at the grocery store. No need to go down aisle after aisle, load your cart up with lots of meats and vegetables from the perimeter. With good staples to have in your pantry like coconut oil and seasonings, you can make these whole foods shine! I love roasted vegetables the best. So easy too! Just toss your vegetables with coconut oil and seasonings. Then you throw it in the oven at 400 degrees for 20-45 minutes depending on your vegetable.
Check out my grocery shopping list here. 
4) Utilize your Freezer
Your freezer can be your best friend. You can bake extra batches of healthy muffins or waffles and keep them in your freezer for busy mornings. You can even cook a double serving of a main dish and freeze one for later. I also like to keep extra meats and frozen vegetables in my freezer when they go on sale, so this can help you save money too.
Frozen vegetables are also helpful for busy moms. I like to buy frozen vegetables to steam on my stove for easy sides. You can add your own butter or coconut oil and salt for seasoning. These are much healthier than the canned versions. My favorites are broccoli, cauliflower, green beans, Normandy blend, stir fry vegetables, and onion and pepper mix.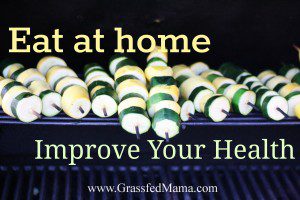 5) Eat leftovers
This  may sound silly to list, but there are some people who don't eat leftovers. Leftovers are amazing for busy moms! We usually eat leftovers for lunches when I don't fix a salad for a lunch. Have you heard of CORN? Clean Out the Refrigerator Night? This is the night you reheat everything from 3 meals or so and have a potluck for dinner.
Turning one meal into multiple meals is an easy time saver too. One thing I like to do is cook a whole turkey or chicken in my crockpot or oven and eat the meat for the first meal. Then, I can make broth with the bones in my crockpot to turn into a soup the next day. Also, I can use all the extra meat for a Red Thai Curry or another easy throw together meal.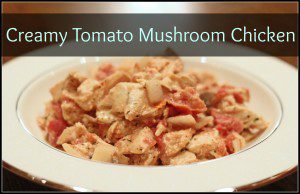 6) Order Whole food Staples Online
I am a huge online shopper. I buy most of my staples on Amazon.com We have a Prime membership, so items are shipped for free in 2 business days. Also, I use their subscribe and save program which allows me to save up to 20% of each monthly order. This saves me from going to several different health food stores looking for specialty items and saves me money too. I also have ordered from Swansons.com, Netrition.com and ZebraOrganics.com.
I hope these tips can help you save time and money while providing whole foods to your family. Check out my recipes to see what meals you can make this week! 
What are your helpful tips for saving time while eating whole foods? Leave me a comment!
Latest posts by Angela Parker
(see all)