Some posts on this blog contain affiliate links. If you click them, I earn a small commission. It does not cost you anything extra, but this commission helps support the work of running this site. The views and opinions expressed on this blog are purely my own.
Earning extra money from your phone is a dream for many – and lots of people search to find a way to actually be able to it. Everything on this list can be done from your phone or in a pinch, a laptop or tablet if you prefer a keyboard (one like this can be helpful).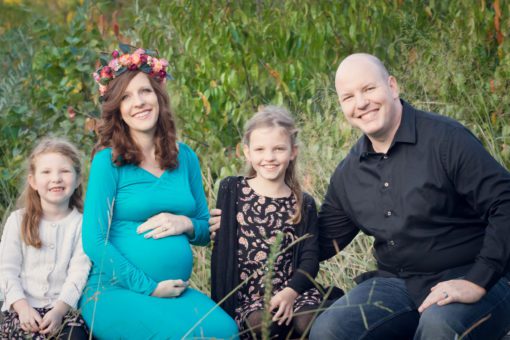 If you are anything like I was 5 years ago, I would be up late at night searching for ways to earn extra money from home.
I had two little girls at home and the last thing I wanted to do was put them in daycare… but was it even possible to earn extra money without getting a job… could I earn an income online from my phone?
I wanted "change your life" kind of money if I'm being honest, haha. I wanted to be able to earn a full time income from home.
What type of work could you do to earn extra money from your phone?
To actually be able to earn an income from your phone, whatever you do must be completely mobile. Everything on this list can be done from your phone or in a pinch, a laptop or tablet if you prefer a keyboard (one like this can be helpful).
If you are selling physical products, you would need some sort of "drop shipping" option where you are just referring customers and someone else is doing all the shipping.
Obviously shipping all your products yourself isn't very mobile or travel friendly.
Let's talk about 6 different ways you can earn extra money from your phone each month!
iPhone Apps
Swagbucks rewards their members with free gift cards and cash for the everyday things they already do online.
You can shop online, watch entertaining videos, search the web, answer surveys, and find great deals to earn points.
Redeem your points for free gift cards to your favorite retailers like Amazon or Walmart, to name a few, or get cash back from PayPal. Pretty simple!
ibotta is an easy way to get paid to grocery shop! Before you go shopping, you complete a few simple tasks on the app, each related to favorite brands or products you usually buy.
After you go to the store, you take a picture of your receipt and you're credited with a cashback amount. You can cash out via PayPal every time you earn at least $5. Ibotta lists new deals all the time, and a LOT of the items are probably already on your list! (Milk? Bananas? Bread?)
Affiliate Marketing
This is basically where you have an "affiliate link" and refer people to order a certain product or service from another company and you get paid for the referral.
As a blogger, this is something that is very common in the online space.
One thing that I would say is that affiliate marketing isn't as easy as just throwing up a blog and pasting links everywhere and earning $1,000 each month.
The ones who are generating that kind of money with affiliate marketing have very very high traffic sources.
Which if you are like most people, that's not a lot.
Selling E-books
This is something I happen to really like. I have a few of my own e-books that I make sales every month from.
There is a little bit of work on the front end.
You need to create a topic that people would be interested in learning about.
For example:
"How to" type of e-books are very popular.
You can promote your e-book through social media channels and create a following based on whatever topic you are interested in.
"How to Grow an Organic Garden in Small Spaces – Everything You need to know"
You can create live videos, posts, interviews… all about organic gardening and then plug your own book for the very best tips.
As a related idea, I have seen others create courses teaching a subject that would be just like an ebook. This isn't for everyone – but it is something that can be done an earn extra money.
Web-Based Task Services
While computers have simplified our lives in many ways and can accomplish a multitude of tasks, there are some things that humans are still better at than computers!
Things like data research, transcription services, data validation, and moderating content are REALLY difficult to do with only a computer. So there are a number of companies that pay people to complete specific tasks.
These sites have customers who set up "micro-tasks" on the site for others to complete and they'll pay you to do it! Typically these can be done quickly and generate a few dollars each, but if you are consistent and enjoy this type of thing, you can make some good side money with this option!
Mechanical Turk from Amazon is probably the most well known generally, but Rev.com (transcription and translations), Swagbucks.com (surveys, customer research), and more!
There's a lot of competition in this space so take some time look around and see what suits you best if you want to pursue it!
Network Marketing
Yes, I know some readers may roll their eyes that I would even include such a suggestion… and maybe those need to read my 6 Myths About Network Marketing.
But here me out…
I have not found another option for normal men and women to grow an income with the least amount of risk and the highest potential other than network marketing.
I was totally against network marketing a few years ago… I avoided purchasing from those types of companies even – yikes! I was rather close minded at the time…
When I actually took a closer look at it, it honestly made so much sense!
I saw regular moms and dads earning an income online just by using products themselves and referring people to try those products too.
It is the new way of selling – Social Selling.
In 2019, network marketing is becoming a way more popular option because some of us have found a way to do it all from our phones (no more home parties!)
Most people purchase from brands or people that they "Know, Like and Trust" – so it makes sense to get paid to make those referrals.
The difference between network marketing and affiliate marketing is that you can make more money due to residual income.
Network marketing is the only type of business that has residual income (income that grows exponentially) that you can do and earn money from your phone.

Listen, if you have ever thought about earning extra money, creating a side income online. I would love to share more about how this introverted mama who had dreams of working from home to help her family financially started a home business and was able to retire her husband in less than 2 years…
Click the button to learn more:
Latest posts by Angela Parker
(see all)