Some posts on this blog contain affiliate links. If you click them, I earn a small commission. It does not cost you anything extra, but this commission helps support the work of running this site. The views and opinions expressed on this blog are purely my own.
Today I'm sharing how you can get started and learn how to use Pinterest to Grow Your Business Organically using simple marketing strategies to help your customers find you.
Are you ready to use Pinterest to grow your business and create your evergreen funnel driving endless leads organically to you with people who are ready to buy?
It sounds like a dream right?
Why is Pinterest a great tool for growing your business?
With Pinterest, people are already searching daily for solutions to their problems… 
Pinterest is a search engine… not a social media platform.
When you share value and tips that help your ideal customer, they can find you when they are searching for a solution to their problem.
How to get started with Pinterest?
Pinterest is a free platform you can use to grow your business organically. You can create a free business Pinterest account to give you access to your analytics and learn more about what is getting repinned and shared by your followers.
I have personally been using Pinterest since it was first started in 2010. And it is still my number one way to drive organic traffic to my blog.
Why doesn't everyone use Pinterest?
I feel like Pinterest is well known by bloggers, but other online businesses aren't talking enough about the power of Pinterest or how to use it to grow their reach online.
It is more than just home decor, party ideas, and recipes.
People are searching for solutions.
Pinning for Profits 5 Day Course
This 5 Day Course features over 2 hours of video content will walk you through step by step how to get started attracting leads, growing your email list, and creating a funnel for ideal customers to connect with you… all using Pinterest. Plus, a 22 page workbook to follow along with a take notes.
This if for you if you are trying to grow your business online and want to have a platform where people can search and find your content. 
This if for you if you don't even have a Pinterest account yet or if you have only used it for personal reasons.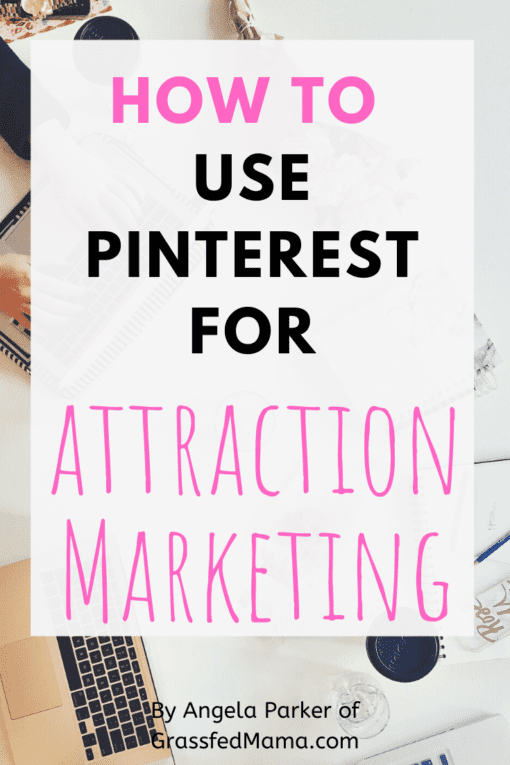 In the course you will learn:
How to Create Lead Magnets for Your Customers (even without a blog!)
How to set up your Profile and use the right hashtags for Search Engine Optimization (SEO)
How to create Pins that POP and are irresistible to your ideal customers
and when you are ready… How to scale using ads on Pinterest
Follow through the videos with your Pinning for Profits Workbook with brainstorming sessions, note taking, and homework so that you walk away with a plan that works!
Let's get pinning!
Latest posts by Angela Parker
(see all)