Some posts on this blog contain affiliate links. If you click them, I earn a small commission. It does not cost you anything extra, but this commission helps support the work of running this site. The views and opinions expressed on this blog are purely my own.

Low Fat Low Sugar Oatmeal Apple Cookies
I am really loving having a toddler who loves to cook. We have really enjoyed getting in the kitchen together and experimenting with fun recipes. When she helps cook something, she is also more motivated to try it.
I found this recipe for Apple Breakfast Cookies from Melomeals and they seemed like the perfect afternoon snack for Aidalyn and me to make together. These are full of nutrients and low on sugar, so they are the perfect snack. I also loved that these contain a good amount of fiber. Sometimes toddlers are prone to constipation and this would be an easy treat to give them when they need help getting things moving along.
I cut the original recipe in half, because I wanted it all to be able to fit nicely in my food processor at one time. Making it fit in my food processor made it an easy activity for Aidalyn to help me with and easy clean up as well. She loves baking and I always like to find recipes that are easy enough for her to make. 
She loved this recipe so much, which is saying a lot for my picky toddler. This would be a good option for a quick breakfast on the run. You could give these to your kids instead of purchased cereal oat bars from the store. For more protein, you could add a scoop of vanilla protein powder.
You could also add honey as your sweetener if you don't use stevia or xylitol.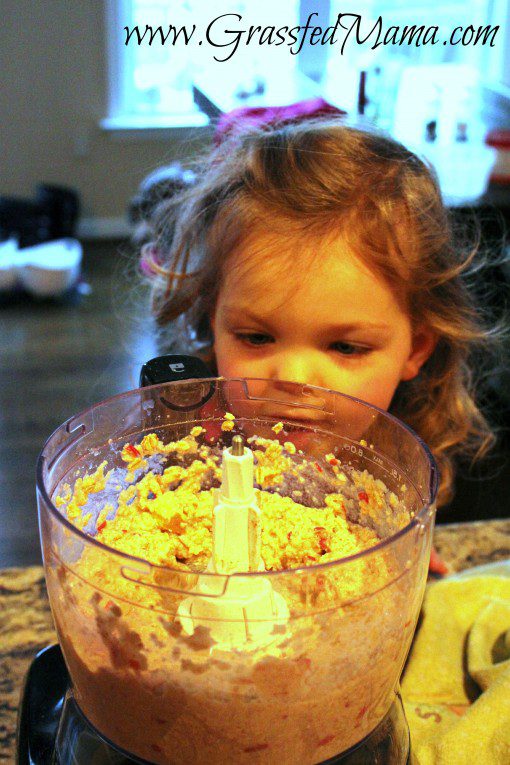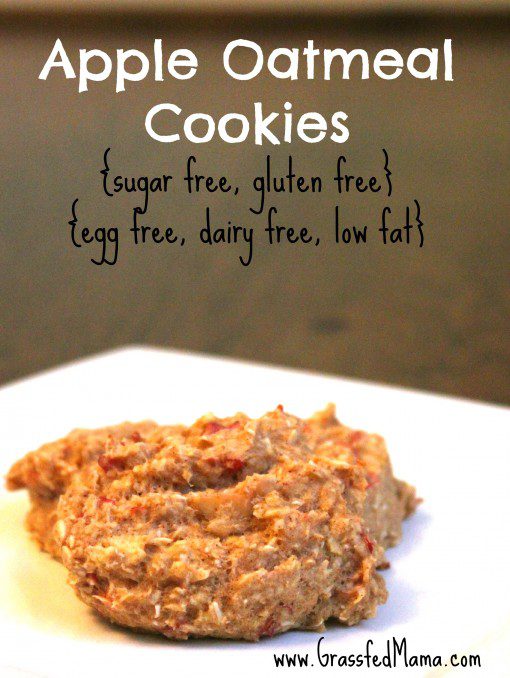 Low Fat, Low Sugar Oatmeal Apple Cookies
A Healthy Cookie that is sure to please the kids and adults in your life. It is naturally sweet from the apples and has some extra sweetness from the stevia and xylitol keeping it low in sugar.
Angela Parker:
Angela Parker
Ingredients
2 apples cored
½ cup of cooked Navy or Great Northern beans
½ cup of water
½ teaspoon of apple cider vinegar
2 Tablespoons of xylitol
4-5 shakes of nunaturals stevia extract (or if another stevia extract powder, you can taste test)
½ teaspoon of pumpkin pie spice
1 Tablespoon of psyllium husks
1 cup of old fashioned oats, raw
½ teaspoon of baking powder
Instructions
Preheat oven to 375 degrees.
Process everything in your food processor, until you have a coarse batter.
You can process apples, water, and beans first.
Then add the rest of the ingredients and process again.
Using a spoon, place cookies on parchment paper on baking sheet.
Make cookies about 2 tablespoons each.
Bake for 15-20 minutes.
 My favorite sugar free sweetener is here. 
What are your favorite snacks ideas?
Latest posts by Angela Parker
(see all)