Some posts on this blog contain affiliate links. If you click them, I earn a small commission. It does not cost you anything extra, but this commission helps support the work of running this site. The views and opinions expressed on this blog are purely my own.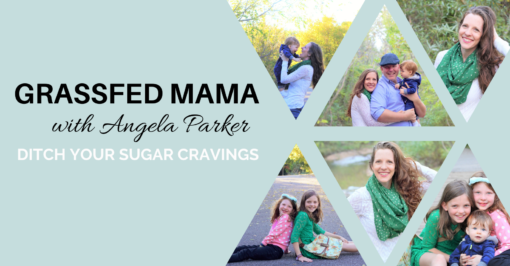 I love using my Orgreenic Non-stick pan for cooking eggs and making grilled cheese sandwiches. I've had it almost 2 years now. I learned a while ago that I need to re-season or Restore a non-stick pan every 6 months to keep it working so foods won't stick.
I had to learn how to restore a non stick pan before I went out and bought another pan just out of frustration. I tried these steps and it really worked! My eggs stopped sticking in the morning. I regained my sanity after not having to scrub the baked on eggs every day either.
How often do you need to restore a non stick pan?
I did this about 6 months ago… Adam and I noticed that our eggs were starting to stick again, so it was time to restore our non-stick pan again. I would restore your pan as often as you need!
Once you are unable to use this process to restore your pan, it is probably time to just get a new pan. 
Why should you restore a non stick pan?
Overtime, you may find that you have food that sticks worse or you have a build up on your pan that makes it hard for food to come clean. This is a good indication that you need to restore your pan. 
Thankfully, it is really easy to do!

How to Restore a Non-Stick Pan
Here is the pan we have:

Click to Order one to try yourself! 
How To Restore a Non Stick Pan
First, you heat the pan on medium to medium high heat for 2-3 minutes.
Second, you add your coconut oil to the pan and let it melt. We use about 2 tablespoons.
Swirl the coconut oil around in the pan so that it coats the entire surface.
Let the coconut stay in the pan until it starts to smoke.
Once the oil starts to smoke, remove it from the heat and set it aside to cool.
Once it is cool, take a paper towel and rub the oil into the pan again.
By heating the pan, you open up it's natural pores and allow the coconut oil into the pores.
Now, your pan is seasoned and restored! Your eggs and foods shouldn't stick anymore. You can also use this technique with other skillets like cast iron skillets. 
Have you re-seasoned your pans before?
How do you do it? Did it work for you?
P.S. If you are interested in cooking healthy recipes and trying some of my favorite recipes that help me reach my goals, Grab My Free Low Carb Recipes! 
P.S.S. If you would like my help and want to lose weight and have more energy, Click Here to take my survey and learn how you can be our next product tester!
Latest posts by Angela Parker
(see all)