Some posts on this blog contain affiliate links. If you click them, I earn a small commission. It does not cost you anything extra, but this commission helps support the work of running this site. The views and opinions expressed on this blog are purely my own.
As you may or may not know, Adam and I just bought our Dream House in North West Arkansas! Because we work from home, we had the chance to move closer to our family after my nephew passed away in February.
It has been a whirlwind ever since we listed our house in Virginia, but I'm happy to say that things are coming together! We pretty much repainted the whole house (it was a dark yellow when we bought it) to a cooler grey. After much debate, we decided on Revere Pewter and it looks amazing!!! I'll be posting more updates on that as well.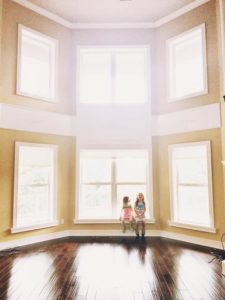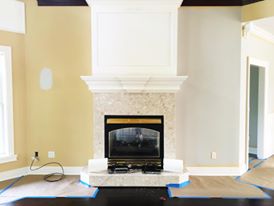 (Revere Pewter Shown on Right)
Since the painting is still in progress, we are currently working on getting the perfect lighting to really set the right mood. I love Chip and Joanna of Fixer Upper, and would say that my style is somewhat of a Modern Farmhouse. I didn't want to break the bank and spend all my budget on lighting, so I was so excited to find these awesome deals!
Don't you just love how a new light fixture can change the whole room?!?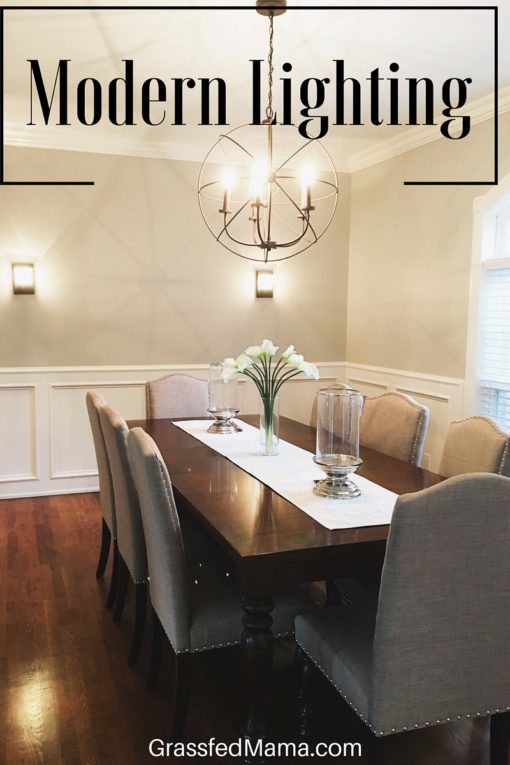 Here are  my Top Three Modern Farmhouse Lighting Picks
CLAXY Ecopower Lighting Vintage Clear Glass shade Pendant Lighting
I chose these pendants for my kitchen. I have a kitchen island with two red pendants hanging over the stove range. What I loved was their simple shape and design. I love the clear glass and how classic they look. There were many different styles that I loved, but finding one under $50 was proving difficult. These were a great find!!
Best Choice Products Industrial Vintage Lighting Ceiling Chandelier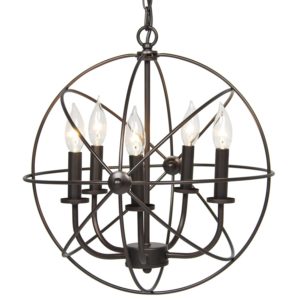 I am just in LOVE with these globe chandeliers!! I don't know why, but my eye is just drawn to their shape in any picture I saw using this design. I actually am hanging one over my dining table and one in my kitchen table. This larger one needed some assembly, but it wasn't too much. The smaller design came ready to hang!
I love the movement that this shape of light fixtures gives. The difference between the two below is mainly size. The first one is about double in size to the second.
Canarm Sumerside 5 Light Chandelier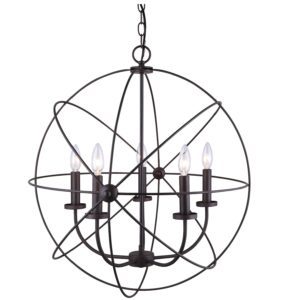 Are you upgrading your lighting soon? What are your favorite styles?
Latest posts by Angela Parker
(see all)