Some posts on this blog contain affiliate links. If you click them, I earn a small commission. It does not cost you anything extra, but this commission helps support the work of running this site. The views and opinions expressed on this blog are purely my own.
If you are committed to Keto, chances are you'll get tired of eating bacon, eggs and sausage every morning at some point.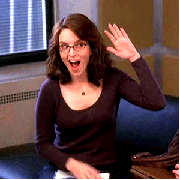 After all, if you are like most Americans, you are used to consuming most of your calories from carbs, especially during breakfast time. So, to go from eating a bunch of carbs for breakfast to eating less than 30 carbs in an entire day sounds impossible. But don't give up!

Once you get the hang of Keto, you'll learn that it is easier to stay committed than you first thought.

In fact, for me, one of the most difficult adjustments that I had to make when I went Keto was not being able to eat delicious cereals like Cinnamon Toast Crunch, Cocoa Puffs, Golden Grahams or Waffle Crisps any more.

So, over time, I learned how to get creative with my morning meals.

But sometimes you just want cereal… right?
Introducing a keto friendly cereal!
So, when my friend Krishna (founder of Catalina Crunch) dared me to try a sample of his Catalina Crunch Keto-friendly cereal, I was immediately intrigued.

From his website, Catalina Crunch has MANY delicious flavors (and they keep adding more.
These are my TWO Favorites so far:
Catalina Crunch Dark Chocolate tastes like the fudge brownies your mom made when you grew up
Catalina Crunch Cinnamon Toast tastes like the sweet, caramelly, buttery, salty taste of Cinnamon Toast
"Well doesn't that sound delish," I thought to myself.

That's why when Krishna offered me a sample of Catalina Crunch to try, I was super excited to receive my shipment in the mail.

So first, in case you are curious, here's a little bit more about why Krishna started the company:

Krishna, was inspired to create this cereal after being diagnosed with type one diabetes and epilepsy. Soon after, Krishna decided to go Keto, but only under his terms (he didn't want to give up the foods he loved – I can TOTALLY relate!).

Krishna says: "I got fed up. I wanted a delicious cereal that would satisfy my chocolate craving but that didn't have all the sugar and empty carbs. So I made my own: Catalina Crunch."

So let's see what's inside of Catalina Crunch!

A look at the ingredients shows us that this cereal contains Catalina Flour (a blend of six plant proteins and fibers). Also, this cereal has zero artificial sweeteners, it's non-GMO, gluten and grain free and is 100% vegan.

Sounds marvelous right! But how does it taste?

After adding a serving of Catalina Crunch with a glass of unsweetened almond milk to my cereal bowl, I took a spoonful down the hatchet to let the taste-testing begin. 

Here's what I found:

For starters, the dark chocolate flavor is not super sweet, but it IS super crunchy. I would say the look and feel of Catalina Crunch is most similar to Golden Grahams but much more crunchy.

Nevertheless, besides the crunchiness of the cereal, Catalina Crunch has a nice, rich, dark chocolate taste as well. It is a subtle taste, but it grows as you eat it. I find that adding some monk fruit or a couple pieces of fruit to a bowl of the dark chocolate can increase the sweetness a little bit as well.

As for the Cinnamon Toast flavor, that one's my personal favorite. It tastes almost exactly like actual Cinnamon Toast Crunch! But even better, because it holds up in milk so much better.

Another point to keep in mind is that a single serving of Catalina Crunch is 26 grams of cereal (about 1/2 cup), and that's 5 grams of net carbs. I want to point this out because it's a little on the small size for a cereal. But actually I found that because Catalina has 7g Fiber and 8g Protein per serving, ½ cup is actually just the right amount for me.
The fiber and protein really fills you up quickly.

So, how can you try Catalina Crunch for yourself?
Unfortunately, there is no way to "try" just a single pouch of Catalina Crunch. However, you can save ten bucks on a 30-day supply of Catalina Crunch by signing up for a monthly membership.

But that's not all!

I reached out to Krishna and luckily he was kind enough to offer you all an additional 10% off his cereal by using this link with my code GRASSFEDMAMA10

So you can save 20% immediately by purchasing a membership and an additional 10% off using the link with my code.

That's hard to pass up!

Also, you receive free shipping on your order which makes this promotion even more of a steal. If after getting your box of Catalina Crunch you find out that it isn't right for you, just cancel your subscription before you are re-billed!

So, how's that to adding some sweetness, nostalgia and CRUNCH back into your breakfast again?

Just head over to catalinacrunch.com and use code GRASSFEDMAMA10 for 10% off your order.

Latest posts by Adam Parker
(see all)