Some posts on this blog contain affiliate links. If you click them, I earn a small commission. It does not cost you anything extra, but this commission helps support the work of running this site. The views and opinions expressed on this blog are purely my own.
Today I'm sharing How I edit videos without spending a lot of money, because for most of us we want great videos that help us build our businesses without a hefty price tag.
If you have been following me on Facebook, Instagram, or even YouTube you probably have seen me in at least one video.
First off, HI!!!! You are awesome : )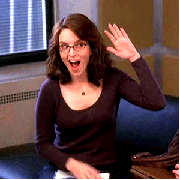 So I get asked a lot about how I edit my videos… how I do videos as an introvert… why I even do videos, haha!
Learn why video is so important if you are trying to grow an online business.
So many people are intimidated about doing videos… and my best advice is just to start! It really isn't scary at all – most people really enjoy watching videos of who they are following because they WANT to know you more.
What types of videos should you be making?
Find out in my Free Guide:
Video Creation and Editing Process
Filming
Right now, most of my filming happens right on my phone. Currently, I'm using an Apple XR.
My thought process is that most people are longing for AUTHENTIC relationships… they want to see the "real" you. That's why live videos are so popular right now.
I do have a ring light that I LOVE that really helps with lighting issues (so have better quality videos) See My Ring Light.
What I normally do is either record a video on my phone or I just go live on Facebook and save the video for repurposing later.
But don't be too fancy or scripted… people really want to see who you really are! So just press record!
Microphone
If I'm recording on my computer, I always want a high quality microphone.
Especially for my podcast, audio quality is a high priority! This microphone really does make a difference when you are recording.
Editing
Editing Basics
Once you decide to lean into this powerful video tool for building the "Know, Like and Trust" factor the fastest… you may want to dig in further to editing your videos to make them stand out.
As with photography, just a little bit of editing goes a long way.
You can brighten the lighting with a ring light when you are recording… after you are finished recording, it is easy to adjust the color to your liking with a filter – these are two basics that I like doing.
I have a few iPhone apps that I use to add filters to my videos:
This is great for putting videos together that you recorded in stories. You can add filters, music, text even. I like to create videos using Inshot from my stories and uploading them to Pinterest.
iMovie is great for most landscape videos. You can add filters, easily cut and trim videos. The one thing that I don't like is that is isn't great for portrait videos (yet).
You can do transitions between video clips and add text.
You can record right in your Instagram app too! I personally like to use the "portrait" setting in stories and record right in there. You can save the videos without sharing them and put them back together into one video in InShot.
My Favorite Desktop App:
I have been using this video editing program on my computer for over a year now and it really is my favorite! With the version 9 you can even do portrait videos too.
This is really the easiest way for me to create videos that stand out and is very customizable too. With lots of transitions, filters, text – I really use it the most for my best video editing.
For most of my YouTube videos and all my podcast episodes are edited with Wondershare Filmora 9.
It's great for beginners and easy to use!
Repurposing Content
This is a secret of mine for saving me time and that is repurposing content and getting multiple uses out of one video.
See How to Create 10 Pieces of content from one video
Not sure where you should be spending your time online to make the biggest impact?
Grab my Social Media Guide to learn what social media platform is the best for you!

Latest posts by Angela Parker
(see all)