Some posts on this blog contain affiliate links. If you click them, I earn a small commission. It does not cost you anything extra, but this commission helps support the work of running this site. The views and opinions expressed on this blog are purely my own.
Ever feel like your products and services are for EVERYONE?
You know there are so many people you can help… but SHOULD you be talking to everyone?
isn't that what we were told?
I know when I started with my health and wellness network marketing business, my upline told me:
"You should talk to everyone! Everyone has skin!"
But one thing I have learned in the online space is this…
If you are talking to everyone… no one will listen.
The way to really stick out is to be KNOWN for one thing!
How is that even possible?
How to Find Your Niche?
One book that I really loved was Find Your Why by Simon Sinek. This book really breaks down how to discover how your OWN story leads you to how you can stand out and really impact those around you.
A few things in my own story are:
I struggled with gestational diabetes and was able to manage it naturally
I have a genetic disease that only affects boys in my family, so I tried to sway for a girl.
I built an income all online while being an introvert and living 1000 miles away from my family (AKA no parties).
These events in my own story allow me to be authentic to who I am and WHO I can help the most! Usually people who are just a few steps behind you are who you are here to serve.
So that's my ideal client, customer, avatar! An earlier version of me… and the same would go for you!
Success is really more about being consistent and focused on ONE outcome and one person who you can help.
Listen to learn how you can NICHE down and make more money online:
Would watching a video make this easier? I got you covered!

Watch the episode right now!
Listen to the Family Hustle Podcast:
Live Video You need To Stand Out
Four Types of Video You Should Be Making
How to Create 10 Pieces of Content from one Video
Why a Dream Board is Critical for Long Term Success
Ready to have clients and customers reaching out to you?
Join our Attraction Marketing Bootcamp to learn in 5 Days how you can become a MAGNET to your ideal customer!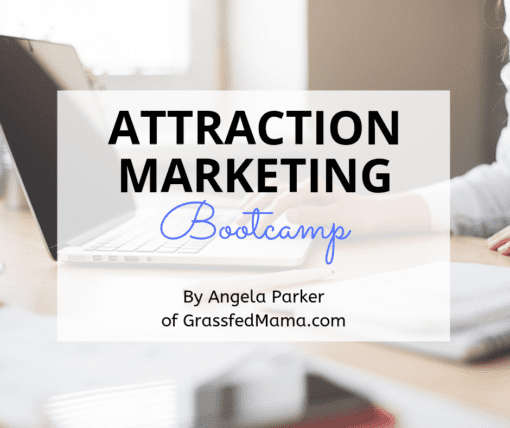 Are you not already in my group? Well we can fix that! You are one click away from exclusive free content, giveaways and a lot of fun!
Latest posts by Angela Parker
(see all)