Some posts on this blog contain affiliate links. If you click them, I earn a small commission. It does not cost you anything extra, but this commission helps support the work of running this site. The views and opinions expressed on this blog are purely my own.
That moment when you hold your phone and wonder…


What should I post?!?!
Have you felt overwhelmed thinking… what should I post? How many times should I post? What should I be posting about??
This episode should help by giving you clear focus on what you should be posting and how many times each week to make that type of post.
When I got started… everyone talked about posting 3 product posts and 3 business posts a day… A DAY!
There was no algorithm to fight… and things were just a lot different back then.
So now, how much should we be posting and WHAT should we post?
Two Posts a Day
Don't post a pray.
Post to start conversations.
Pro Tip: Don't try to sell on your profile. Start conversations and direct to direct message.
Post Ideas to Build Your Business Online
Inspirational Posts
What are you learning, what stories can you share, how can you empower and inspire people to be better.
Educational Posts
How to videos, "Did you know" posts, Recipes, workouts, Why is it important to do X, Mom hacks.
Entertaining Posts
Funny quotes, Funny stories, Funny videos/boomerangs, how can you entertain your followers.
Personal Posts
Your values, your family, what are you wearing, what are you reading, what are you learning, what are you doing each day?
Facebook Lives
Teach something, Demo something, Share a story, Point to a freebie.
Product Posts
Lead with curiosity about one product that is helping you reach a goal.
Business Posts
How does your work look like behind the scenes. What do you love about what you are doing. How is it helping you and your family. What is your team able to do.
Would watching a video make this easier? I got you covered!

Watch the episode right now!
Listen to the Family Hustle Podcast:
18 Post Ideas for Growing Your Business Online
5 Posts To Attract Distributors to You
What SHOULD you post on Social Media?
Ready to have clients and customers reaching out to you?
Join our Attraction Marketing Bootcamp to learn in 5 Days how you can become a MAGNET to your ideal customer!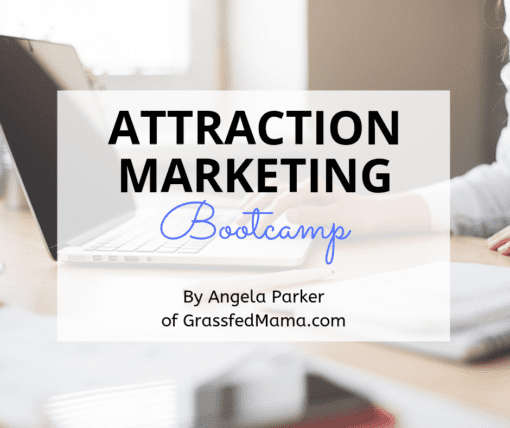 Are you not already in my group? Well we can fix that! You are one click away from exclusive free content, giveaways and a lot of fun!
Latest posts by Angela Parker
(see all)