Some posts on this blog contain affiliate links. If you click them, I earn a small commission. It does not cost you anything extra, but this commission helps support the work of running this site. The views and opinions expressed on this blog are purely my own.
Learn How to Use Pinterest for Attraction Marketing so your ideal customers can find you using the free social media search engine.
Are you trying to use social media to build a business and audience…
Are you struggling to stand out in a crowded social media space like Facebook and Instagram?
What if there was an easier way to get FOUND by your ideal customers and clients who are already searching for you?
I see so many people trying to build an audience online, but they are doing it the wrong way.
They are building on social media platforms that are crowded, working against an algorithm, and where their posts don't get seen more than two hours!
What if there was a social media platform that was more like a search engine (think Google) where people are searching for solutions to problems that you can help them solve?
I'm here to tell you, that perfect scenario does exist, but no one is teaching you how to use it!
Who we are
Five years ago, I was a stay at home mom of my two girls and I was feeling stuck.
I wanted to get healthy and feel my best… and I was looking for a way to make some extra money from home.
I searched and searched for ways to make some extra money at home on my schedule while I was raising my girls along side me…. and it was not easy to find something that would work.
Until I realized I could leverage the power of social media to connect with people all over the world!
I got started not really knowing how it was going to work, but I knew that I would do everything to make it happen!
18 months later, our online business was earning enough for my husband to be able to quit his job so we could move closer to our family.
Now we show other moms and dads how to use social media to build an income online so they have more freedom to do what they love.
.
.
.
Today I'm going to share how to unlock the power of Pinterest to attract your ideal customer to you!
Why Focus on Social Media Platforms that are Search Engines?
So many people don't realize that when they put all their content on platforms like Facebook and Instagram, they are really having to work harder.
When people aren't on there searching for solutions… they are there to connect not buy.
Where do they go to search and end up making purchases?
Google. Pinterest. Youtube.
All of these are search engines that people are finding their solutions to their problems all day long.
So how do you get started?
Pick one of these to start creating content that solves problems for your ideal customers or client… and offer your product or service as a solution.
It's that simple!
Blogging would be for Google.
Youtube would be good to answer questions, demo products, share recipes and tips.
Pinterest can be a hub for all the above!
I have been blogging since 2013 and Pinterest is still my number one traffic referral!
.
Can you use Pinterest without a Blog?
Yes of course!
Create a pinnable image and you can link it to anywhere you want to drive traffic!
A Facebook Group.
Your Instagram Profile.
Your Youtube Channel or Playlist.
A Series on IGTV.
The possibilities are ENDLESS!
.
What should you be sharing?
People hate being sold to, but they love to buy. They love getting help solving their problems.
Start by making a list of problems your ideal customer is already struggling with and create 5 videos or posts that help them solve that issue and point them to connect with you for more help.
.
Want more help with growing your business using Pinterest?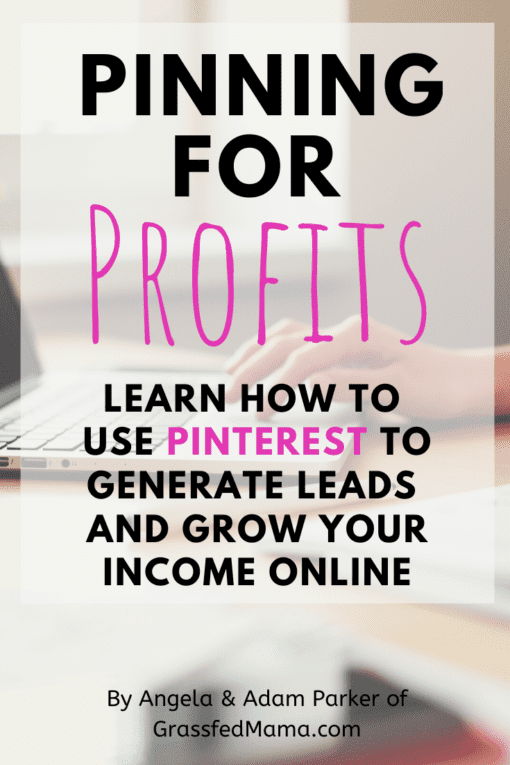 Are you ready to use Pinterest to create your evergreen funnel driving endless leads organically to you with people who are ready to buy?
It sounds like a dream right?
With Pinterest, people are already searching daily for solutions to their problems… they just haven't found you yet because you don't know how to get found.
This 5 Day Course features over 2 hours of video content will walk you through step by step how to get started attracting leads, growing your email list, and creating a funnel for ideal customers to connect with you… all using Pinterest. Plus, a 22 page workbook to follow along with a take notes.
This if for you if you are trying to grow your business online and want to have a platform where people can search and find your content.
This if for you if you don't even have a Pinterest account yet or if you have only used it for personal reasons.
In the course you will learn:
How to Create Lead Magnets for Your Customers (even without a blog!)
How to set up your Profile and use the right hashtags for Search Engine Optimization (SEO)
How to create Pins that POP and are irresistible to your ideal customers
and when you are ready… How to scale using ads on Pinterest
Follow through the videos with your Pinning for Profits Workbook with brainstorming sessions, note taking, and homework so that you walk away with a plan that works!
Let's get pinning!
.
.
.
.
.
Struggling to know where to build on social media?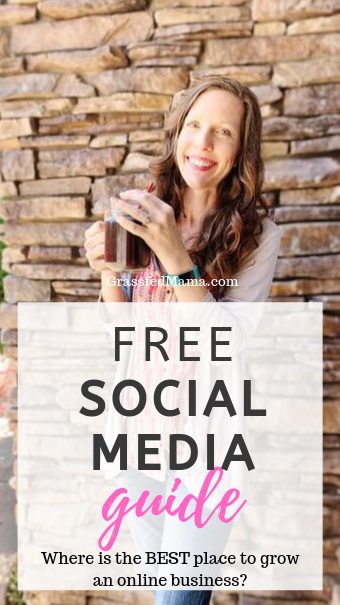 Grab My Free Social Media Guide where I break down the different social media platforms, what they are each good for and based on YOUR strengths, where YOU should focus:
Remember you have value you can share! Your ideal person is someone who is just a few steps behind you.
.
.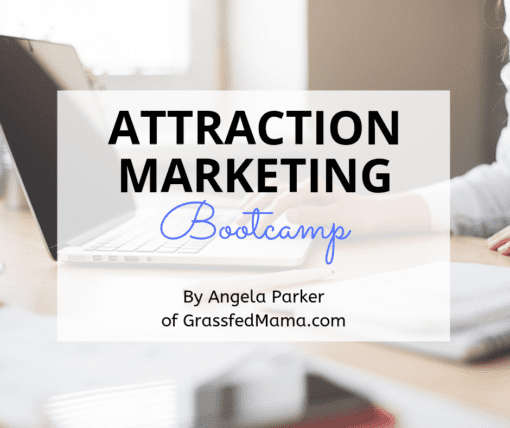 Ready to have clients and customers reaching out to you?
Join the Attraction Marketing Boot Camp!
Attraction Marketing is all about how to attract your ideal customer to you – by giving them what they are already looking for.
.
Listen to the Family Hustle Podcast:
22 Ways to Make Extra Money Online
Live Video You need To Stand Out
Four Types of Video You Should Be Making
How to Create 10 Pieces of Content from one Video
How to Create Evergreen Content
Join our Attraction Marketing Bootcamp to learn in 5 Days how you can become a MAGNET to your ideal customer!
.
.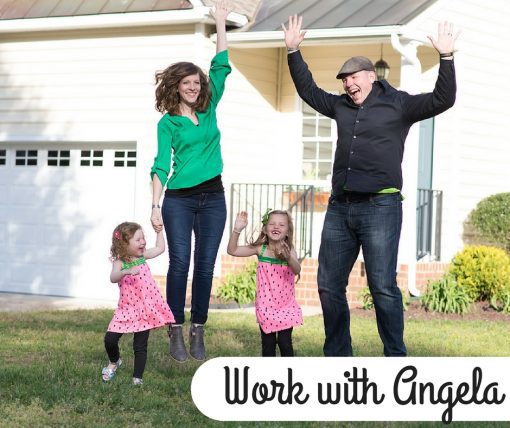 Are you not already in my group? Well we can fix that! You are one click away from exclusive free content, giveaways and a lot of fun!
Ready to work together?
Latest posts by Angela Parker
(see all)