Some posts on this blog contain affiliate links. If you click them, I earn a small commission. It does not cost you anything extra, but this commission helps support the work of running this site. The views and opinions expressed on this blog are purely my own.

The Use on Everything Sugar Free Peanut Fruit Dip or Topping
I love this recipe! This has become a staple in my house. I put this sugar free dip/topping on my One Serving Cookie. I put this one my Peanut Butter Crunch Cake.  I put this on my Chocolate Chip Cookie Oatmeal.  I don't know what I would do without it.
This is a wonderful fruit dip. I love it with apple slices and bananas.
This is also a wonderful topping. I put it on everything these days from chocolate muffins to oatmeal.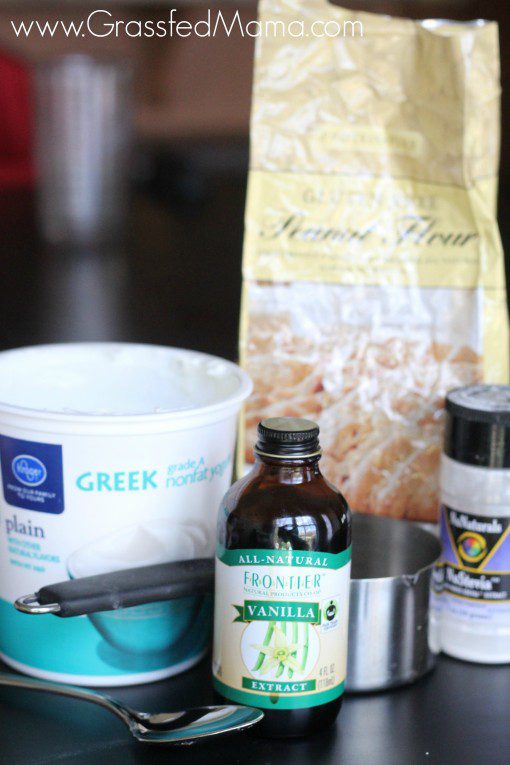 If you don't have peanut flour, you can use peanut or almond butter as a replacement.
What I like about using peanut flour is that it is easy to use and helps to thicken up the dip naturally. It is also full of protein which is great when you are trying to balance your blood sugar.
If you love some crunch or some chocolate in your peanut butter dip, I like to add cacao nibs. 
What I love about cacao nibs is that they are full of antioxidants and magnesium. They provide a natural dark chocolate flavor. Cacao nibs come from seeds and are actually Paleo. They are minimally processed and sugar free.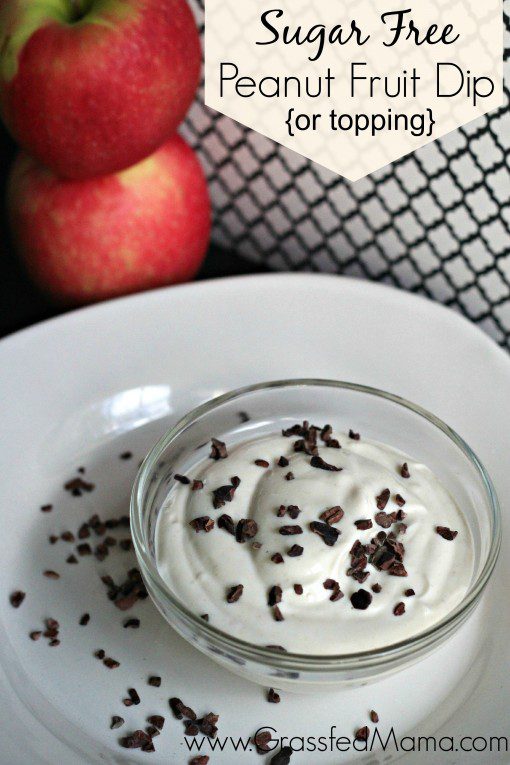 I also love eating Greek yogurt. Greek yogurt is basically strained yogurt leaving a creamier, high protein dairy product behind.
You can make your own Greek yogurt at home. I use a cheesecloth to strain the extra whey from the yogurt when I make yogurt in my crock pot.
I hope you enjoy this recipe for your next snack, party, or dessert.
Sugar Free Peanut Fruit dip or Topping
A simple and versatile dip or topping.
Angela Parker:
Angela Parker
Ingredients
2.5 cups of Greek Yogurt
2 Tablespoons of Peanut Flour
1 tsp of salt
1 tsp of vanilla extract
⅛ tsp of stevia extract powder (taste test to your desired sweetness)
Optional: cacao nibs
Instructions
Mix everything well together in a bowl.
Store in fridge for up to one week.
Click here for my favorite sweetener blend! 
What would you like to try it on or with first?
Latest posts by Angela Parker
(see all)