Some posts on this blog contain affiliate links. If you click them, I earn a small commission. It does not cost you anything extra, but this commission helps support the work of running this site. The views and opinions expressed on this blog are purely my own.
It is summer!
Time for cookouts, BBQ's, grilling, potlucks, and…
Cheeseburgers!!
But if you are doing keto… you want something just as yummy, but without all the carbs.
This casserole brings the flavors of your favorite cheeseburger together and keeps you FULL and satisfied longer too!
Filled with healthy fats and protein, you will love this recipe for helping you stay on track and reach your goals faster!
Keto Cheeseburger Casserole
Ingredients
2 pounds of ground beef
1 diced onion
2 garlic cloves
salt and pepper to taste
8 eggs
1 cup of heavy whipping cream
1 6oz can of tomato paste
salt and pepper to taste
1.5 cups of shredded cheddar cheese
Directions
In a medium hot skillet, brown your ground beef in about a tablespoon of oil. Cook garlic and onion until onion is clear. Season with salt and pepper.
Spread meat mixture in a 9×13 baking pan.
Preheat oven to 350 degrees.
In a mixing bowl, add eggs, cream, tomato paste, cheese and seasoning.
Pour over meat mixture.
Top with about 1/2 cup of shredded cheese.
Bake for 30 minutes.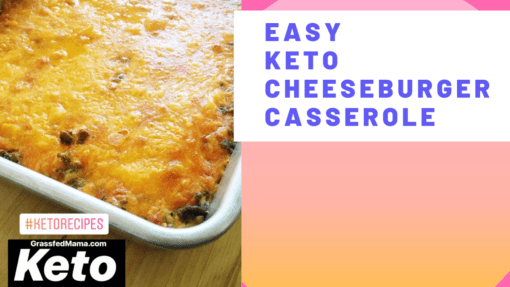 Sugar Cravings got you down?
What if you could eat ALLLL the dessert you would ever want and STILL lose weight?!?
IT IS HERE! and it is CHOCOLATE
You GUYSSSSSS!!! Okay, imagine this…
You are just going along… being all healthy, eating your salads… working out… and
BAM
That craving HITS you out of no where
You need chocolate and you need it NOW!!
But… there are no healthy options around
You want something:

Quick and easy…
Helps burn more fat..
Something Keto Friendly…
Something that satisfies your sweet tooth…
and WITHOUT the guilt!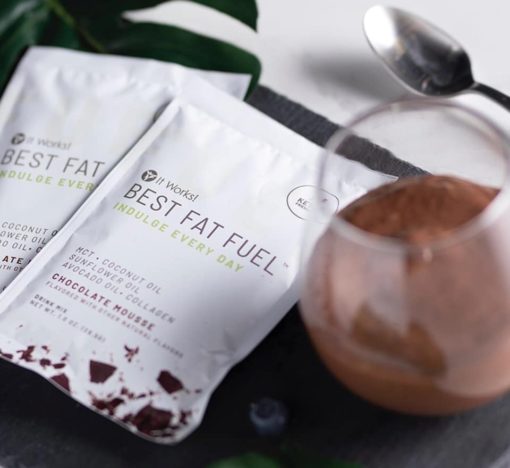 I just ordered MINE, because this will sell OUT!
Do you want to know what it is??
Say hello to your new BFF that gives you clean fats for ultimate results!
With only 3 net carbs, you can turn these individually packaged shake packs into pudding, shakes, fat bombs, desserts and more!
? clean fuel for your body and mind
? balanced energy with no crash
? crush your sweet-tooth cravings
? no added sugar
? plant based-MCT, Coconut, Sunflower & Avocado Oils
? non-gmo, no artificial color/flavor, keto-friendly, soy free
Click the button below for all the deets!
Latest posts by Angela Parker
(see all)