Some posts on this blog contain affiliate links. If you click them, I earn a small commission. It does not cost you anything extra, but this commission helps support the work of running this site. The views and opinions expressed on this blog are purely my own.
How do you Feed a Crowd??
I can't believe our first ever business retreat was this past weekend (and a huge success!!!)
This was totally on our dream board for about a year –
a) to own a house that could host such an event and
b) actually have people come, haha!
Our main goal was to build stronger connections with each other and encourage each other to develop their skills to build their dream job.
With our first retreat under our belts, I'm already looking forward to the next one!! When planning an overnight retreat, of course my first question is… what are we going to eat?? Haha!  It's starting to get chilly here in North West Arkansas, so my first thoughts went to a great chili!
This got a raving 30 thumbs up from all our guests, so I couldn't keep it to myself any longer!! Plus, I know there are many occasions where you may need to serve 10-20 people and may be looking for a great chili for a crowd. This recipe easy fed 15 guest and we had some left overs too, so I'm thinking it could serve up to 20.
Ingredients
4 pounds of ground beef
1 tsp of salt
8 medium onions chopped (about 4 cups)
4 cans (28 oz) of petite diced tomatoes (undrained)
3 cans (14 oz) of red kidney beans (undrained)
1 can (15 oz) of tomato sauce
2 cans of tomato paste
2 McCormick Gluten Free Seasoning Packs
3 tablespoons of chili powder
32 oz of beef broth
Optional Toppings
Cheese
Guacamole
Tortilla Chips
Corn bread
Sour Cream
Directions
1

In 8-quart Dutch oven or stockpot, cook beef and onions over medium heat, stirring occasionally, until beef is thoroughly cooked and onions are tender; drain.

2

Stir in tomatoes, bean liquid, tomato sauce, seasoning packs, chili powder, and salt, breaking up tomatoes. Heat to boiling; reduce heat. Simmer covered 1-2 hours.

3

Stir in beans. Simmer uncovered about 15 minutes, stirring occasionally, until desired consistency.

Serve in bowls with toppings of choice.
Enjoy!!
One of the best perks of our business is being surrounded by families and young adults who are working together to make a difference and help others. It was so great to be able to spend the weekend sharing ideas and any chance I get to see my sister and get paid for it is a bonus!!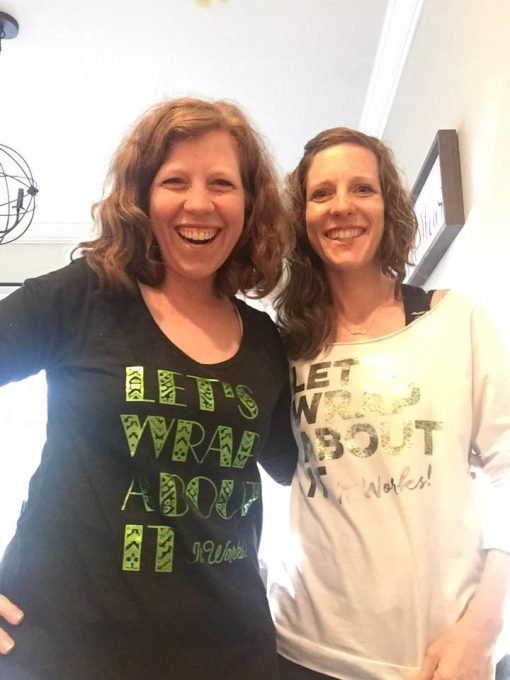 What are your favorite recipes for a crowd?
Latest posts by Angela Parker
(see all)