Some posts on this blog contain affiliate links. If you click them, I earn a small commission. It does not cost you anything extra, but this commission helps support the work of running this site. The views and opinions expressed on this blog are purely my own.
3 Ways to Whiten Your Teeth Naturally
Most people would love to have a white and brighter smile. There are countless products at the pharmacy that guarantee a brighter smile in just a few weeks. Dentist are offering teeth whitening services and plans. Are there natural methods you can use at home to safely whiten your teeth and improve your dental health? Obviously brushing and flossing daily is a great start to a good dental hygiene regimen.
*** Always check with your doctor before changing your diet or lifestyle dramatically.
Here are 3 ways to whiten your teeth naturally and improve your smile that you may not know about:
Oil Pulling
I shared previously about how I started adding oil pulling into my daily routine of natural oral care. Oil pulling is a way to rid your mouth of bacteria and other toxins by using the natural properties of coconut oil to pull them out of your gums and crevices. This cleaning method can improve your over all gum health, decrease bad breath, and keep your teeth white.
I use a teaspoon of coconut oil and swish it around in my mouth for 10-30 minutes (aiming for twice a day).
You can buy more coconut oil in my store. 
Activated Charcoal
Activated Charcoal is a powder that is able to suck out impurities that come near it. This is called "adsorption" (not absorption). It works for your teeth by pulling out the stains off your teeth. Activated charcoal works really well on tea and coffee stains because tannins react really well to activated charcoal. It use, I opened a pill of activated charcoal and sprinkled about half on my toothbrush. Then, I brushed it all over my teeth for about 2 minutes and rinsed it out. For the most effective results, use
You can use activated charcoal when you have  excessive gas, food poisoning, a stomach bug or other digestive illness (I buy it in capsule form).  It is a great product to have in your medicine cabinet in case of an accidental overdose.
Crunchy Betty shares how she uses activated charcoal as a mouth slurry. 
One Good Thing by Jillee shares other uses for Activated Charcoal
Wellness Mama also shares how she uses activated charcoal for teeth whitening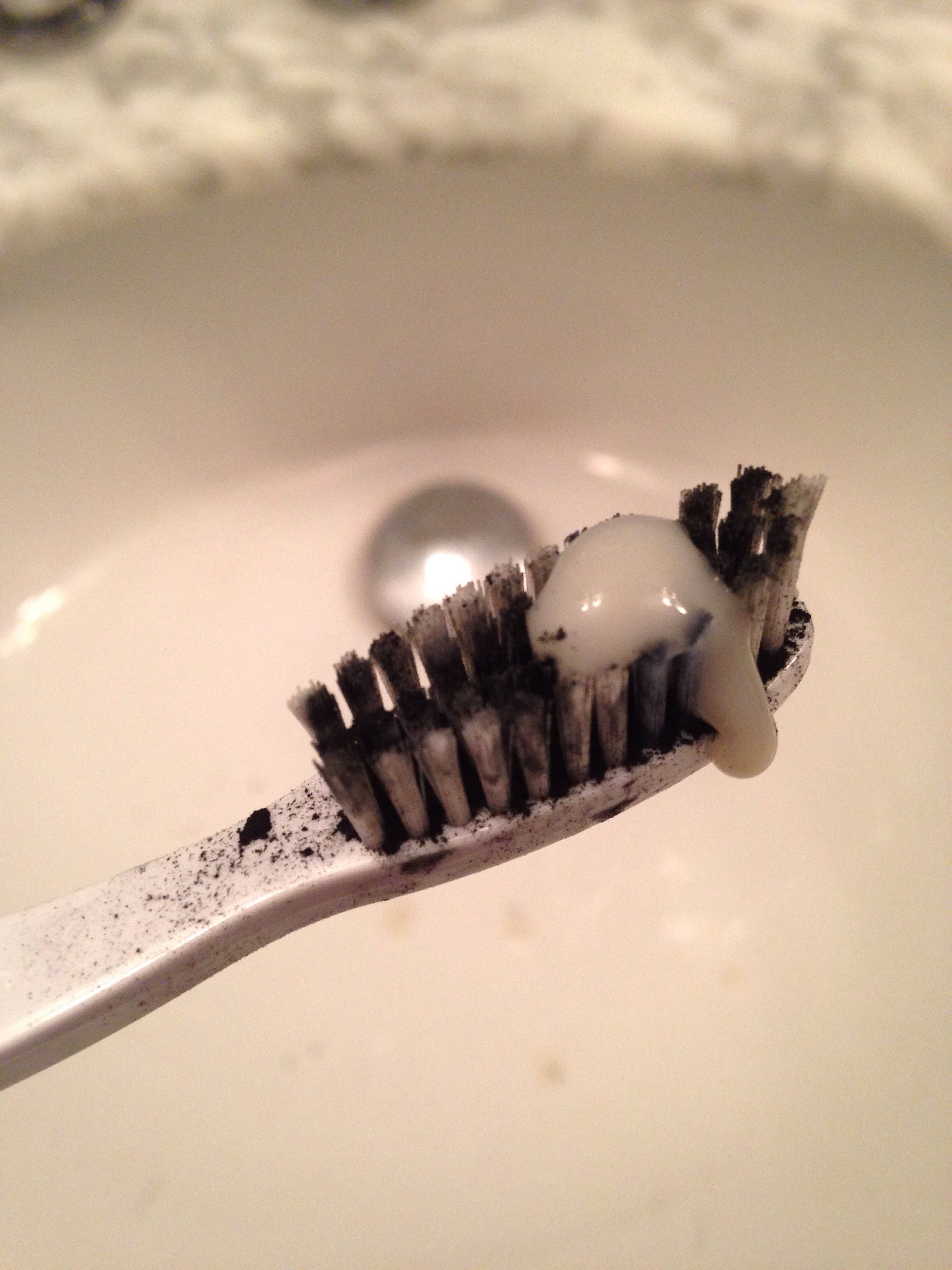 Bentonite Clay
Benonite clay is also a great, natural substance that absorbs toxins. It is a gentle cleaner for your teeth and mouth. It absorbs toxins, impurities, heavy metals and other internal contaminants. Bentonite clay is also great for remineralizing teeth because of its high mineral content. This can help with any tooth decay.
From DIY Natural: Make Your own bentonite clay tooth whitening powder here. 
Another homemade tooth whitening powder from Creative Christian Mama. 
Wellness Mama shares other benefits of bentonite clay here. 
How to you keep your teeth white naturally? Are there any tricks you have learned about?
Pin for Later:
Latest posts by Angela Parker
(see all)