Some posts on this blog contain affiliate links. If you click them, I earn a small commission. It does not cost you anything extra, but this commission helps support the work of running this site. The views and opinions expressed on this blog are purely my own.
7 Ways to Speed Up Your Metabolism Naturally
Previously, I shared how your metabolism can be slowed down by your actions and how you eat. Thankfully, your metabolism can also be revved up by some simple changes. I'm going to share 7 ways to speed up your metabolism naturally.
Test if you have a slower metabolism by checking your basal body temperature. This is the temperature you have when you first wake up in the morning before even sitting up. Ideally, a healthy metabolism would be at or above 97.8 degrees. You can buy a basal body temperature at your local drug store.
Your metabolism is important for your immune system, weight loss, and a sign of your body's health. A nourished body runs more efficiently.
Eat more Fat
We eat most of our fat from healthy saturated fats like coconut oil and butter. Learn more about how important eating fat is for your health.  By eating more fat, your body is able to absorb more fat soluble vitamins. Also, eating coconut oil has been show to speed up your metabolism on its own. Make some homemade dark chocolate peanut clusters full of coconut oil for a fun source of healthy fats. 
Eat more healthy carbs
It is no secret that carbs can and should be a part of your weight loss plan.
Carbs are encouraged and celebrated in low glycemic foods and moderation in a healthy diet. Eating carbs for energy helps to fuel your metabolism and keep it ready to burn.
Drink less plain water
You may be drinking too much water. There is a healthy balance of being dehydrated and being overly water logged. Listen to your body and drink for thirst. Lately I have been drinking homemade sugar free hot chocolate. I'll always add a pinch of salt.
Eat more salt
Salt is vital to us as humans. There is no need to limit healthy salts. We use pink Himalayan sea salt, but you can find a good quality salt at your grocery store that hasn't been processed. You want your salt to be full of natural minerals. For your metabolism, sprinkle extra salt on those sweet potato fries. If you need more salt you can check out my store here. 
You can even test your metabolism during the day. Eat something salty and see if you start to feel warmer. Drink a lot of plain water without eating anything, and you may find yourself starting to get cold.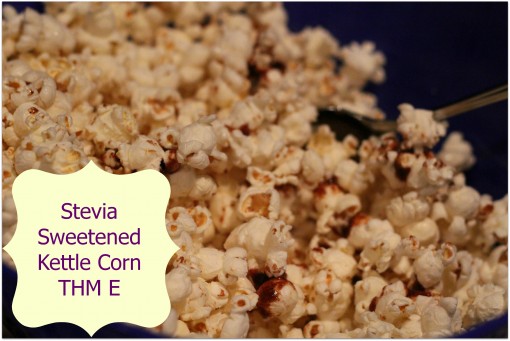 Eat more often
Eating throughout the day keeps your metabolism burning. Your body never starts to wonder if the energy supply is going to stop. I try to eat every 3 hours. Even if it is just a handful of salty almonds, it will fuel your metabolism.
Exercise
I used to be a chronic exerciser, I would run on a treadmill for an hour at a time several days a week. This chronic cardio is not healthy and puts too much stress on your body. Learn more about how you should stop chronic cardio for health.
Exercises for your metabolism include: body weight exercises, light-moderate weight lifting, and sprinting for example. The more lean muscle mass you have, the higher your metabolism will be. I have been loving just doing some fun kickboxing and dancing to music with my 3 year old lately. Do what makes you happy.
Sleep more
For a healthy metabolism, you need to rest. Listen to your body and go to bed when you are tired. Also, try to sleep in and wake up naturally as much as possible. At first you may need more sleep to rest your body. As your body starts to heal, you may need more like 8 hours of sleep. (This is something that I am trying to work on, but is hard with a baby who isn't sleeping through the night).
If you have trouble sleeping, there are also some natural things you could do to help get more zzzz's. Here is what helps me. 
Try a Natural Plant Based Metabolism Booster
I have been using this brand new wholefood plant based supplement ThermoFightX that I really love to speed up my metabolism naturally.
With the scientifically-proven ingredients in ThermoFight X, you can fire up your weight loss and drop twice as many pounds compared to diet alone!*† This powerful formula is packed with active ingredients—like green tea extract with Greenselect® Phytosome—that boost metabolism, activate thermogenesis, accelerate ketosis, and melt away fat!†
Features and benefits:
Contains a clinically proven weight-loss ingredient – an average of 31 pounds lost over 90 days!*†
Activates thermogenesis to achieve and maintain an ideal fat burn mode†
Accelerates ketosis by supporting rapid ketone generation†
Supports healthy blood sugar levels to help reduce sugar cravings†
Boosts energy†
Includes Green Coffee Bean, Chromium, and Caffeine for added benefits
Soy-Free. Non-GMO. Dairy-Free. Vegan. Keto-friendly.
Full month's supply
It has helped me to burn more calories throughout the day, reduced my appetite and even gives me more energy in the afternoon.
I want to Try ThermoFightX and Boost My Metabolism!
Do you have a slow metabolism or a fired up one?
How to you keep your metabolism burning during the day?
Latest posts by Angela Parker
(see all)