Some posts on this blog contain affiliate links. If you click them, I earn a small commission. It does not cost you anything extra, but this commission helps support the work of running this site. The views and opinions expressed on this blog are purely my own.

Christmas is almost here
and everyone is making lists for toys and gifts to get their kids. Here is a list of my pick of Craft Kits that I know would be so much fun for the little toddler in your family.
These Craft kits are also good for learning and creativity. So instead of a new toy, think about getting your toddler some art supplies or one of these all in one craft kits. I know Aidalyn loves working on crafts on a rainy day or when we are having a slow morning.
1). Sticky Mosaics: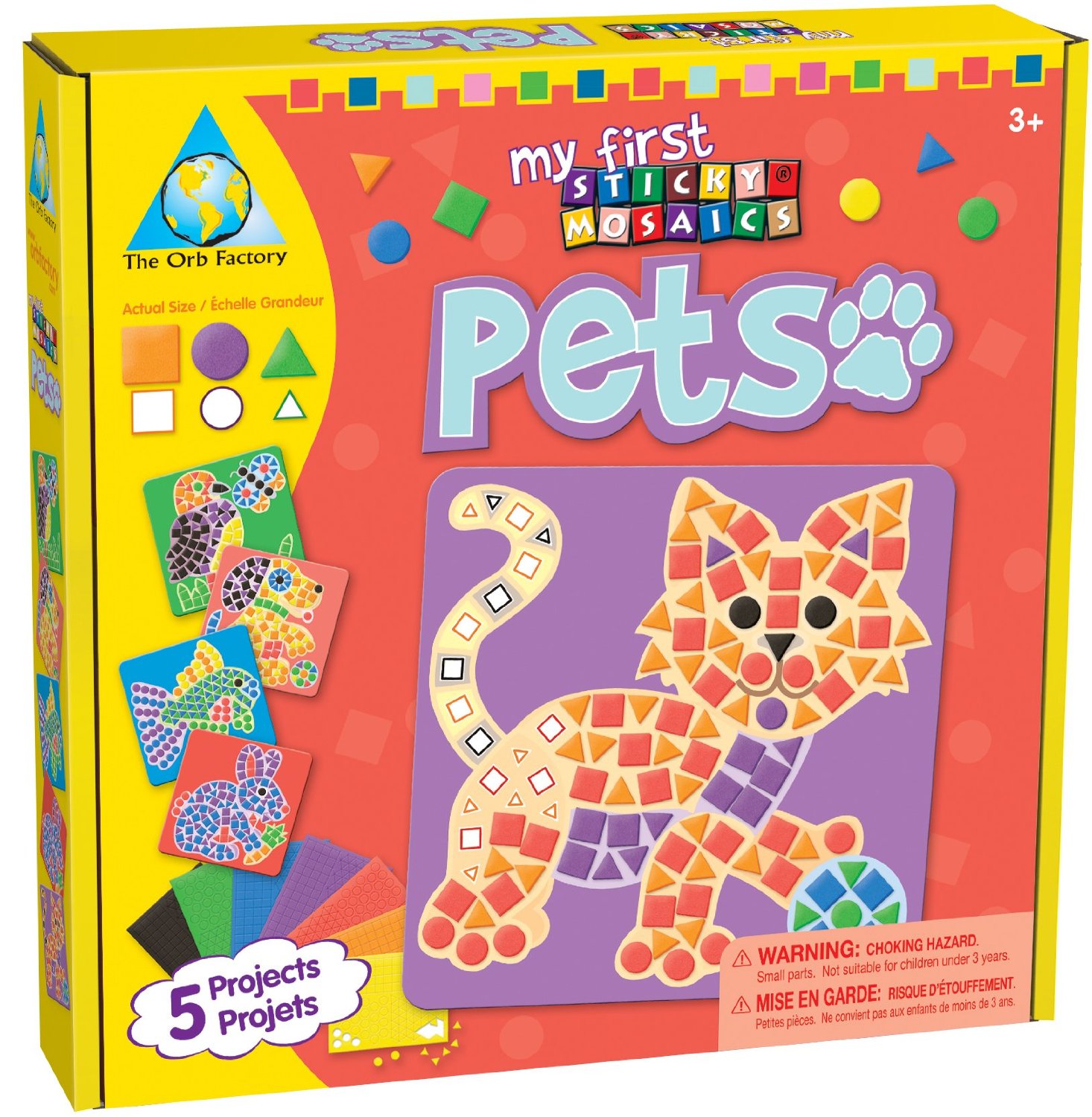 You can purchase here:
These mosaic sticky crafts are great for matching shapes and colors, plus following simple directions. You end with a pretty colorful piece of art that you can hang on a wall. They are sturdy and really a great activity! Aidalyn loves these so much!
2) Do a Dot Markers
I'm not sure a toddler's art supplies can be complete without Do-A-Dot markers. They are so wonderful! Aidalyn loves the Do A Dot Art Markers and I love that she can play with them virtually mess free! We bought a coloring book to go with the markers: Tales of the Mermaid Do-a-Dot Creative Activity Book
The colors are so pretty and bold. They also are labeled really well for sight word recognition.
3) Paper Bag Puppets
Creating Paper Bag animal puppets is a wonderful activity for language development and following directions. I can just see Aidalyn telling wild, imaginative stories using the paper bag puppets. So much fun to decorate and put them together, then you can play for hours after.
4) Tissue Art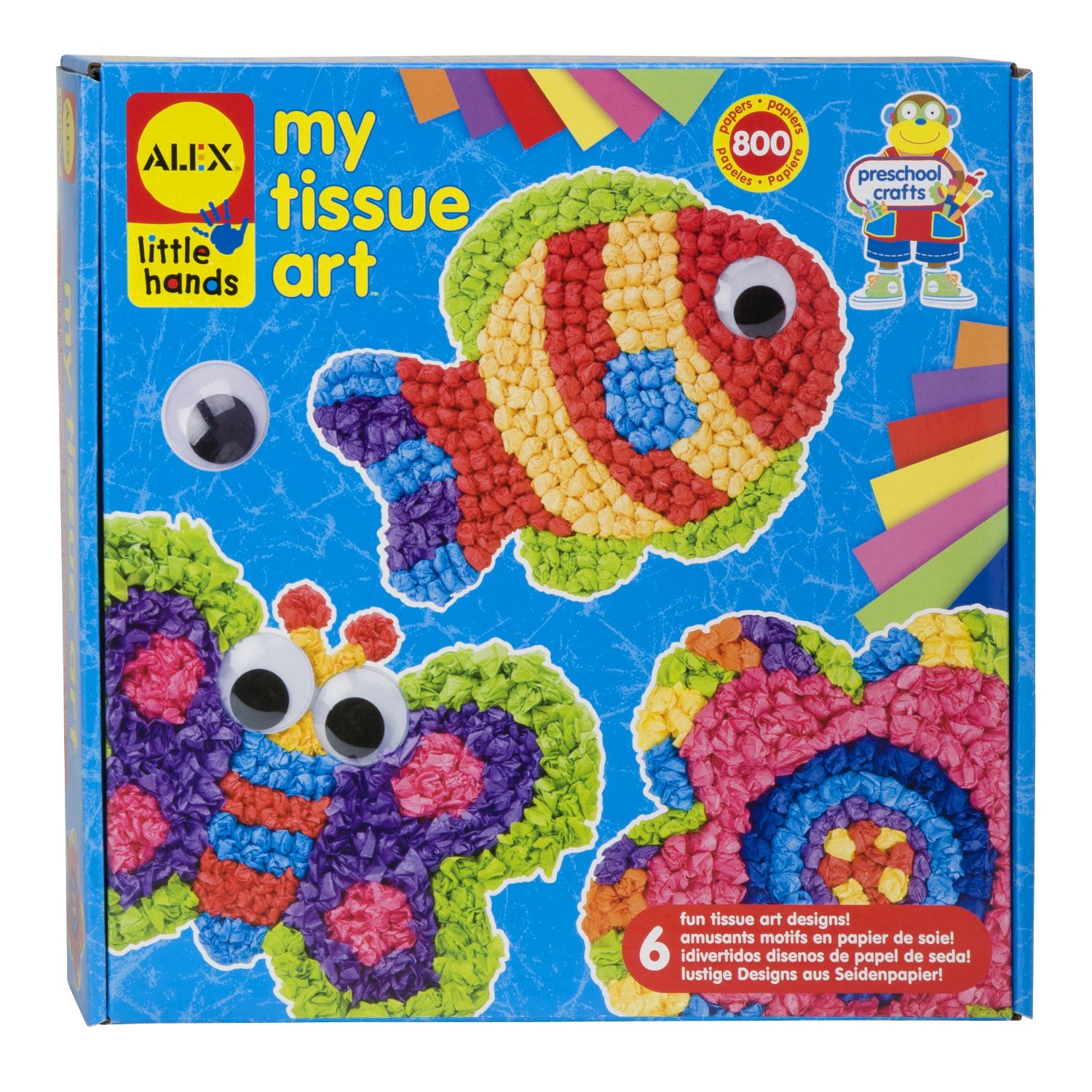 We bought this for Aidalyn and I think her favorite part is putting on the googly eyes. She loved the tissue art so much, I bought just a pack of tissue to play with and contact paper.
5) Giant Busy Box
This set is much larger and has 16 activities in one box. Tons of learning opportunities. If you wanted an all in one set, this would be the way to go. It's on sale right now (November) and seems like a great deal!
I hope the toddler in your life is ready to get creative and start exploring the little artist inside.
*** This post contains affiliate links. Your price stays the same, but I get a small commission for referring you that helps me keep this site running. These are all products that we love and play with all the time. I hope you enjoy them as well.
Latest posts by Angela Parker
(see all)