Some posts on this blog contain affiliate links. If you click them, I earn a small commission. It does not cost you anything extra, but this commission helps support the work of running this site. The views and opinions expressed on this blog are purely my own.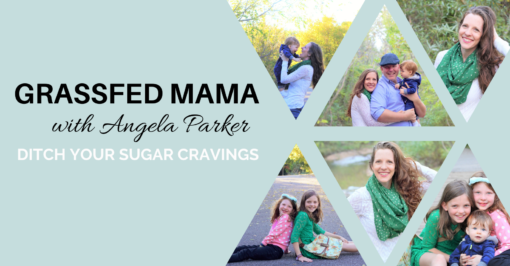 Sugar Free Hot Chocolate Recipe
I love a good hot chocolate when I am cold.
I'm pretty much in love with hot chocolate right now. I want a nice warm drink to have once the kids go to bed and I'm sitting next to Adam relaxing before bed.
This is the most relaxing hot chocolate you will find, because it has the added nutrient-rich plants, minerals, and adaptogens that can help you calm down for a peaceful night. 
Hot chocolate is such a comforting drink and it is pretty healthy too when you make it without the sugar. 
I use stevia as my sweetener in most of my recipes and this hot chocolate uses a superfood chocolate powder that is already sweetened with stevia, so it is super easy to make!
This keeps it sugar free and helps keep your blood levels balanced before going to bed.
Adaptogens for Stress Relief
If you haven't already heard about adatogens, they are an amazing natural stress relief. 
We can hold stress in our bodies for many reasons (physically and mentally) and adaptogens help us manage them naturally. 
Magnesium is also added to this sugar free calming hot chocolate recipe to help increase the relaxing benefits.
Magnesium is a wonderful mineral for your health and many people are deficient in it. When you are deficient, you have more issues with insomnia and waking up during the night.
Adding this powerful mineral to your calming hot chocolate will help you increase your magnesium intake easily.
More on easy ways to increase your magnesium here.  
I hope you enjoy this wonderful night time drink and stay healthy every day!
Sugar Free Hot Chocolate with Superfoods
Ingredients
1 Scoop of Chocolate Super Greens
1 Tablespoon of Heavy Whipping Cream
8 oz of Hot Water
Directions
Heat your water.
Pour a little water into your mug and add the cream and superfood chocolate mix. Use a mini whisk or fork to blend well.
Fill the rest of your mug with hot water and enjoy!
What are Super Greens?
Get your greens and balance your nutrition.
Offering the best of land-and-sea nutrition, It Works! Super Greens supports an alkalized body, healthy digestion, and nutritional balance with clean, plant-based superfoods.† The vegetarian formula features a unique blend of seaweeds, algae, leafy plants, and exotic sprouts—with every sip giving your body the green light to feel good about nutrition.
Why should I use It Works! Super Greens?
With an exotic blend of plants, veggies, and superfoods, It Works! Super Greens helps you fill in the gaps in your nutrition routine. While it's not meant as a substitute for fresh vegetables, it supports balanced nutrition, healthy detox and immunity, and clean digestion†—so you can feel good about your choices. Plus, it provides a solid boost of Magnesium to help you maintain a healthy pH balance!† Give your body the green light to enjoy these greens from around the world.
Features and Benefits
Blends a balanced collection of nutrient-rich plants, minerals, and adaptogens
Uses exotic, naturally sourced superfoods from both land and sea
Includes Aquamin® mineralized seaweed extract and Coral Calcium, providing 74 trace minerals†
Enhanced with Calcium and Magnesium for balance and support†
Supports healthy pH, clean digestion, and balanced metabolism†
Non-GMO, keto-friendly, no artificial colors or flavors, soy-free
Because I wanted the best results and benefits, I decided to do my own 90 day greens challenge. I just followed the directions and drank it daily.
You can try it with me and save over 40% off retail when you start your own 90 day challenge!
Just click the link below and check out as a loyal customer. You can get the discount on your first order and after 3 months if you don't want to order any more – you don't have to!
But if you want to keep drinking chocolate greens or even try a different product you can and always get my discount!
Seriously it is the BEST savings program ever. Just click the button below to start!
Latest posts by Angela Parker
(see all)