Some posts on this blog contain affiliate links. If you click them, I earn a small commission. It does not cost you anything extra, but this commission helps support the work of running this site. The views and opinions expressed on this blog are purely my own.
This keto chocolate muffin in a mug recipe is perfect for curing your chocoalte cravings without the carbs. It's a great keto friendly dessert or snack!
Chocolate makes everything a little better doesn't it?
I'm always on the hunt for chocolate snacks that satisfy with my sweet tooth without overloading me on the sugar!
Note: If you didn't know, I have struggled with Gestational Diabetes with each of my pregnancies, here's some info on how I beat it naturally!
Given my history and just being honest with myself, if I don't find sweet things (with chocolate hopefully!) that is satisfying I'm going to end up chowing down on cookies or ice cream.
Thankfully I have a new favorite (and SIMPLE) recipe!
Check out my recipe for a 1-Minute Chocolate Muffin in a Mug!
Here's the Recipe Breakdown:
Ingredients
1 Egg
1 tablespoon of cocoa powder
1/2 tsp of baking powder (I prefer an Aluminum Free option if possible)
Pinch of salt
1 tsp of vanilla extract
2 tablespoons of almond butter (try to stick with unsweetened if possible!)
1 packer of stevia sweetener (my preferred no calorie sweetener)
Directions
Grease a large mug (I usually recommend Coconut Oil)
Mix all the ingredients together.
Microwave for 1 minute on high
And that's it!
I'm simple, yummy, and has almost no sugar (and a little protein from the egg!)
What's your go to healthy snack?
P.S. Don't miss my other "In a Mug" snacks from around the blog!
Chocolate Chip Cooke for One (with Icing!)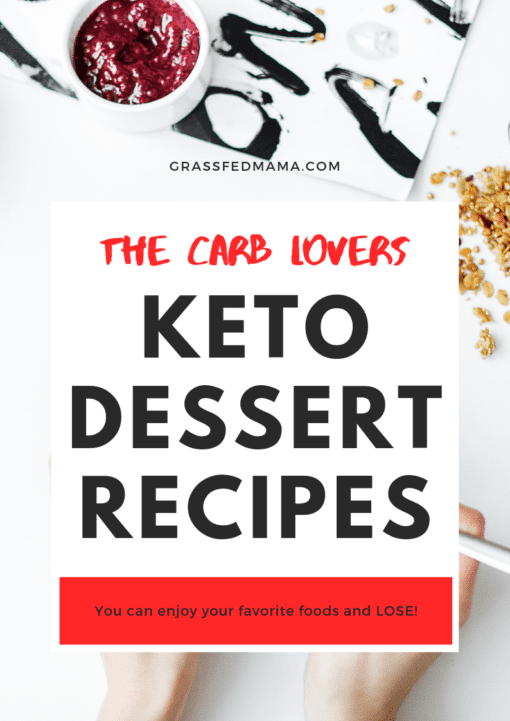 For more keto friendly dessert recipes, make sure you grab my FREE top 12 Keto Friendly Desserts Cookbook!
Latest posts by Angela Parker
(see all)