Some posts on this blog contain affiliate links. If you click them, I earn a small commission. It does not cost you anything extra, but this commission helps support the work of running this site. The views and opinions expressed on this blog are purely my own.
How to Save Money Cooking Whole Chickens
I love shopping at our local Kroger's. They have a great selection of healthy foods and it makes it so easy to save on groceries and whole foods. This week, I'm going to save so much money because I bought a whole free range organic chicken. I'm going to turn that one chicken into 3 different healthy chicken recipes.  It can be a challenge to save money cooking whole foods, but this is one easy tip!
I get lots of moms who are trying to eat healthier and are struggling to stay on budget every month with their grocery bills. When you can cook from scratch, you can save much more than using boxed meals. Also when you eat whole foods, you will save money because you are healthier and not going to the doctor as much. 
Here is a great tip that I have learned to help me save money and also be able to buy quality foods: Using a whole chicken to create 3 different meals. 
1 Chicken, 3 meals!
First meal: Roasted Chicken
I bake my whole chicken in the oven on low at 225 degrees for several hours in the afternoon. It is ready by dinner time and I just have to add some vegetables sides to go with it. Couldn't be simpler! I seasoned it with salt, garlic powder, black pepper, Italian seasonings, drizzled a little coconut oil on top, and stuffed half of an onion in its cavity.
Second Meal: Shredded Chicken
This meal is probably the most versatile. After your fist meal, pull off all the extra meat that is left over. You may have a favorite casserole that uses shredded or cubed chicken. You may enjoy a chicken salad to go with your lunches. I'm thinking of throwing this into a stir fry like my Red Curry Turkey Stir Fry. 
Third Meal: Soup
Chicken broth is so easy to make in a crock pot. That's what our last part of this chicken will be used make. After you pull all the meat off for your second meal, throw the bones into your crock pot, fill with water, add salt and some root vegetables for seasoning (carrots and celery work well). I also add a little vinegar (1-2 tablespoons) to help pull the minerals out of the bones for added health benefits. Cook on low for 8-10 hours or over night.
After you have your chicken broth, you can make a great vegetable soup or save the chicken broth for other dishes. I love my Butternut Squash Pumpkin Apple Soup during the winter time.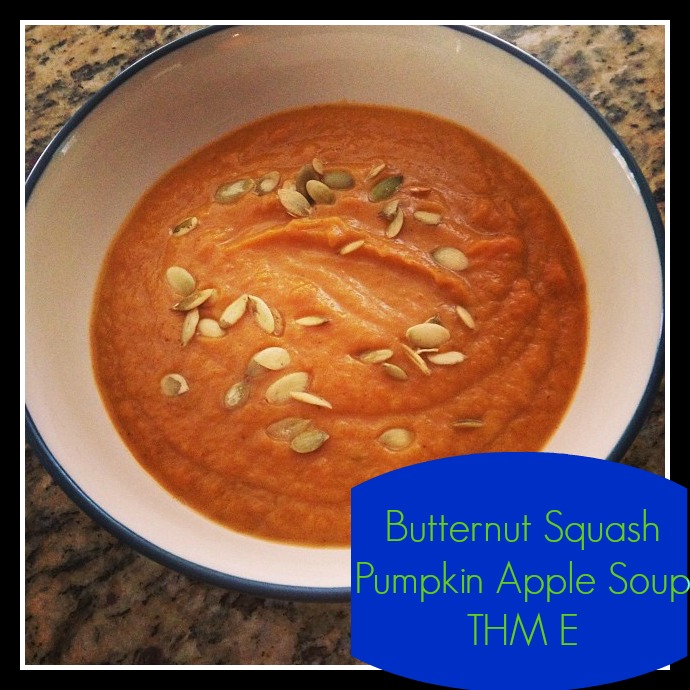 You can save so much money by using every part of your whole chicken in all these three very different meals.
What are your tips for saving money while trying to eat whole foods? How much is your monthly grocery bill?
Latest posts by Angela Parker
(see all)