Some posts on this blog contain affiliate links. If you click them, I earn a small commission. It does not cost you anything extra, but this commission helps support the work of running this site. The views and opinions expressed on this blog are purely my own.
You hear it all the time when you are pregnant "the weight will just melt off when your breastfeed." However, for some of us, this is just not the case. We are the ones who are not losing weight while breastfeeding.
You may think that you are doing something wrong since your doctor, your friends, magazines, books all tell you that the weight should be going away if you are breastfeeding. There are some real reasons why some of us just don't "melt" away.
.
.
Here are some reasons why you are NOT losing weight while breastfeeding:
Hormones
It is no secret that while you are pregnant and breastfeeding your hormones are very active. Prolactin, the hormone responsible for milk production, also increases your appetite. Prolactin remains extremely high during the first 6 months. This hormone can prevent weight loss and even cause weight gain according to this study. This article explains that prolactin reduces the bodies metabolism of fat… so your body really is holding on to that weight.
.
.
.
You aren't eating enough
Breastfeeding does burn a lot of calories. It is estimated that 300-800 calories are burned depending on the age of your baby and if they are exclusively breastfeeding. However, if you don't eat enough, you could be hurting your metabolism. When you eat less food than your body needs, your internal fuel burner (your metabolism) will dial back to conserve energy. This will cause your body to use less energy to maintain your weight and stall any weight loss.
This is also why low calorie diets don't work long term.
.
.
.
Your adrenals could be dragging
Lack of sleep and added stress are two causes of adrenal fatigue (welcome to motherhood). Your adrenals glands are responsible for managing stress and managing your metabolism such as blood sugar levels. A side effect of adrenal fatigue is feeling sluggish and tired which doesn't help fire your metabolism.
.
.
.
How To Lose Weight While Nursing
How to help lose weight while breastfeeding
Eat a balanced diet
When you are breastfeeding, you want to make sure you are getting the vitamins and minerals for both you and your baby. You want to eat a varied diet full of vegetables and fruits. I would recommend cutting out sugar from your diet and eliminate processed carbohydrates like white flour.
Eat every 3 hours
Eating on a consistent and regular basis keeps your body fueled and energized. This will keep your metabolism burning and healthy. When you go long periods of time without eating or skipping meals, your body goes into survival mode and slows your metabolism. You are constantly producing milk, so you need to be feeding your body even when you don't think you are using much energy.
Eat healthy fats
Breastmilk is made up of a lot of fat. To have good quality milk and a rich supply, you want to keep your body fed with great healthy fats full of nutrients for both you and your baby.
Drink Water
Your body is made up of 70% of water. Water is necessary for your body to function properly. When you are breastfeeding, you need even more water to produce milk. Here are some tips for increasing water.
Get some rest
Sometimes rest is better for you than anything else. For your body and metabolism to function and run efficiently, you need to be well rested. Instead of waking up at the crack of dawn to fit in your workout, your body may actually need you to sleep in. When your body is well rested, your body also won't be craving quick energy fixes like sugar or salty foods to feed your adrenals.
Do some body weight exercises
Chronic cardio, like excessive running, is not healthy for you or your adrenals. This type of exercise puts more stress on your body. A better type of exercise is weight lifting. Including a little body weight exercises (like squats and lunges) into your routine can be an easy way to build more lean muscle mass and increase your metabolism naturally. If you are having a hard time getting your workout in, look at my tips for working out as a stay at home mom.
Give yourself time
You have a lot of things fighting against your efforts to lose weight. Be patient and focus on nourishment over weight loss during this time. It isn't easy to hear, but once you wean the weight will come off much easier. Do what you can during this season of life and enjoy your baby. Thank you body for being able to nourish your baby. Being a mom really is a daily sacrifice, but it is worth it every minute.
Did you find it hard to lose weight while breastfeeding?
P.S. I did find something that helped me lose weight while I was nursing. I realized that I was missing some key nutrients that my body really needed. If that sounds like something that may help you, click the button below to learn more:
More Breastfeeding Resources:
How to Treat Mastitis Naturally
3 Tips for Losing Weight While Nursing
Why am I gaining Weight While Nursing
The Nursing Mama's Plan for Weight Loss
Top 10 Signs to Teach Your Baby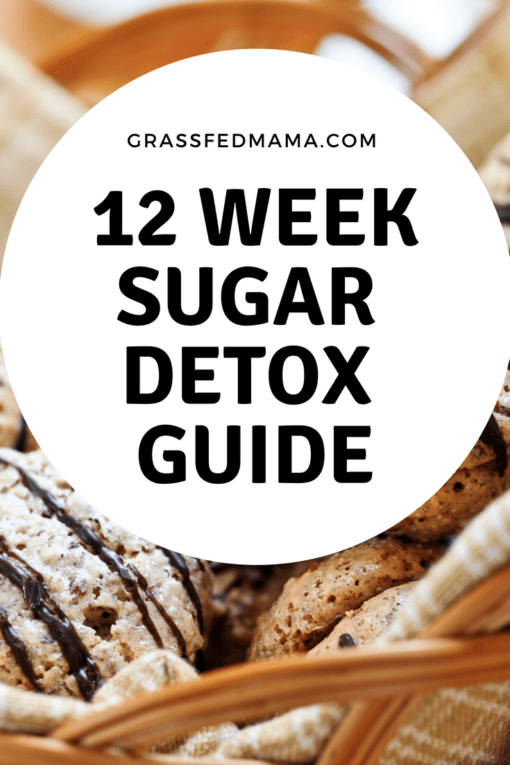 Latest posts by Angela Parker
(see all)