Some posts on this blog contain affiliate links. If you click them, I earn a small commission. It does not cost you anything extra, but this commission helps support the work of running this site. The views and opinions expressed on this blog are purely my own.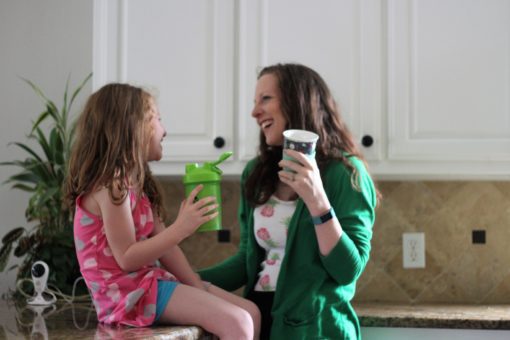 Today, I'm going to show you this fun and easy craft idea your kids will love! DIY Homemade Oobleck! It is a non-Newtonian fluid… so you can ask yourself the question… is it a solid? or a liquid?
DIY Homemade Oobleck
If you have a child under the age of 15, you likely have seen a video for or had your kids ask to you make Oobleck. It's typically right up there with making slime or custom Pom-Pom rugs, and while it's fun to make, it has an even better origin story!
If you find yourself thinking, "Oobleck" is a really silly name, sounds like someone just made it up because it sounds funny…
And you'd be right! It's just that the person who made it up is non other than Dr. Seuss!
If you are like me, I LOVED Dr. Suess growing up, but somehow I missed the particular story of "Bartholomew and the Oobleck". This very cute story follows a King who wants to control the weather, and the page boy who must save the kingdom from the king's terrible ideas!
So to start, you might want to pick up the book or borrow it from the Library, read it together and then you can make the Oobleck for yourselves!
Also, if you prefer there are a couple of very good readings of the book on Youtube, I particularly like this one!
So in the story Oobleck is this crazy liquid from the sky that doesn't act like a normal liquid. It's sticky yes, but it also can flow easily, or it can become hard as stone!
From a scientific standpoint, Oobleck behaves like a Non-Newtonian fluid. For the non-science nerds, it just means that Oobleck behaves differently in different situations.
So after making your Oobleck, try and discuss with your kiddos what makes this material different than other fluids like water or glue. Oobleck is truly unique!
 How to Make DIY Oobleck
If you want to quick version, this Tiktok we made will show you the basics!
Side note… Did you know my daughter's and I had a summer project to set up their own Youtube Channel for Kids? It's full of great kid friendly content that can help keep your little ones engaged without any of the questionable content.

Curious? Give it a go right here at DIY Crafts for Kids!
Oobleck Ingredients:
1 Cup of Water
2 Cups of Cornstarch
Food Coloring (optional but the colors are fun!)
Mixing Blow
Directions:
•    Pour one cup of cornstarch into the mixing bowl, and dip your hands into it. How does it feel in your hands? It's really smooth and fine, since it's made of really tiny particles.
•    Now pour the water in, mixing slowly as you go. Keep adding more water until the mixture becomes thick (and hardens when you tap your fingers on it).
•   Add the rest of the cornstarch into the mixture and continue to add water until you have a full bowl of the desired consistency. If it's a little too runny, add more cornstarch, and if too dry, add a bit more water.
•   Add the food coloring toward the end of the mixing process and mix until the color is as you wish. We tend to add it when the mixture is still runny and before adding the rest of the cornstarch.
Now that you have your Oobleck, play with it!
If you roll it in your hands? What happens?
If you stop moving the oobleck and just hold it in an open palm, what happens?
Move your hands through the mixture slowly, then quickly. What difference does the speed of your motion create?
Happy Crafting and Learning!

P.S. If you want to learn more ways you can use Defend Essential Oil Blend to stay strong through the holidays, Check out this post with more great tips.
Latest posts by Angela Parker
(see all)