Some posts on this blog contain affiliate links. If you click them, I earn a small commission. It does not cost you anything extra, but this commission helps support the work of running this site. The views and opinions expressed on this blog are purely my own.

Healthy Chicken a la King
I had a reader ask for a request recipe makeover: Chicken a la King. I felt up to the challenge to make this dish healthy. So I pulled out my Roshto Family Cookbook and found our family recipe. 
It looked fairly simple overall. I did some digging online and looked at Food Network's recipe and Allrecipes. Every Chicken a la King recipe I found was different.
The key ingredients seemed to be chicken, mushrooms, onions in a creamy seasoned sauce. Some recipes served with pasta while others served with biscuits.
First I needed to cook my chicken. I melted 2 tablespoons of butter in my pan and placed the raw chicken breast in the pan to cook. I cooked on each side for a few minutes to make sure it was cooked through. This took about 20 minutes total.
While the chicken was cooking, I got my other ingredients together. I chopped my onion, mushrooms, and shredded my squash in my food processor (to eat along with the chicken a la king).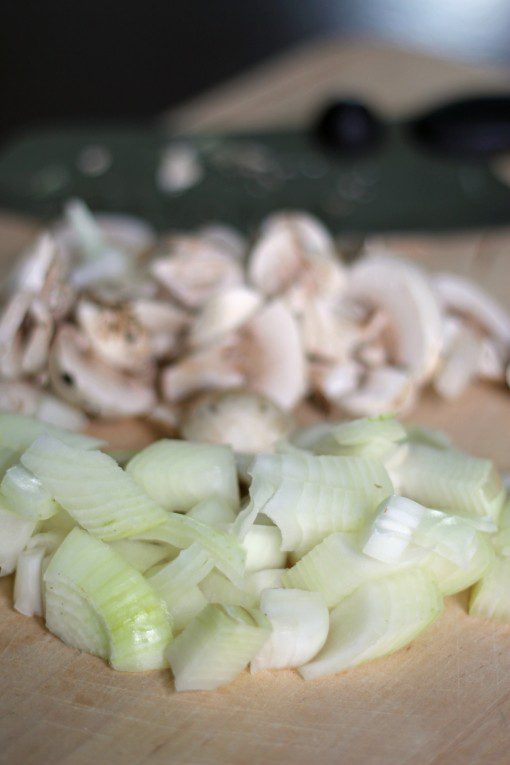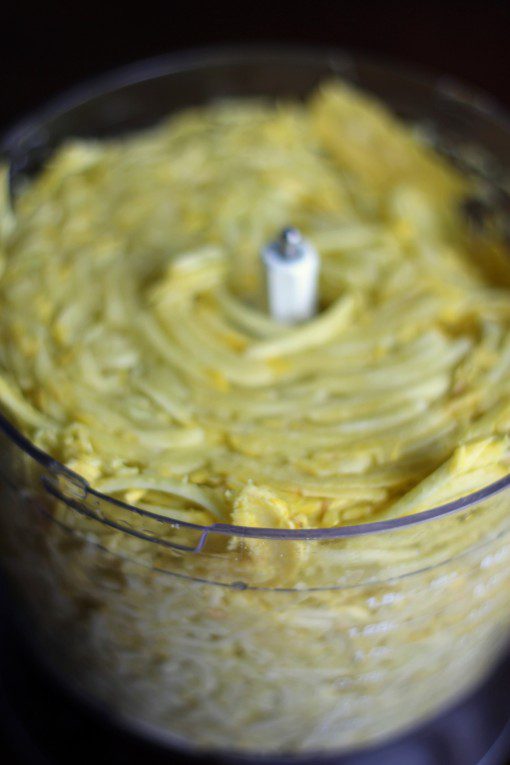 Once the chicken was cooked, I pulled it out of my skillet to chop. I added to the skillet my onion, bell peppers and mushrooms to saute. There was about a 1/2 cup of chicken broth and butter left in the pan. I also pulled out my spices: pepper, cayenne, salt, thyme, nutmeg, and parsley.
After all the vegetables were tender, I added in the cream cheese and spices.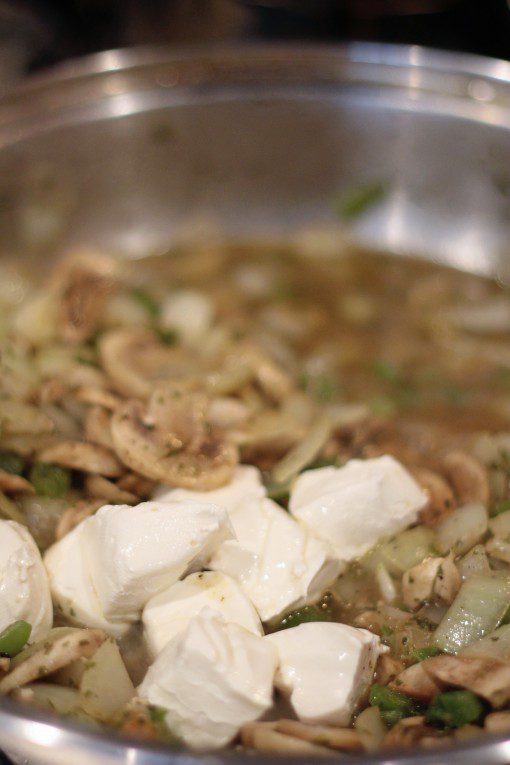 To make the cream sauce, I decided to use cream cheese and some broth and butter that was still in the pan from the chicken and vegetables cooking. I used just a little glucomannan to help thicken the sauce, but it really is optional.
Here is my kitchen tip: Since with glucomannan you really need to sprinkle it over your dishes, I added mine into an empty stevia shaker. You could use any shaker that has small holes. this allows you to easily add glucomannan to your dishes in a controlled fashion (instead of one big blob).  If you are out of glucomannan, this is the one I use!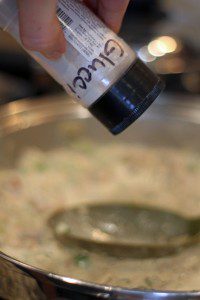 Once your sauce is ready, add your chicken back to the skillet and stir in.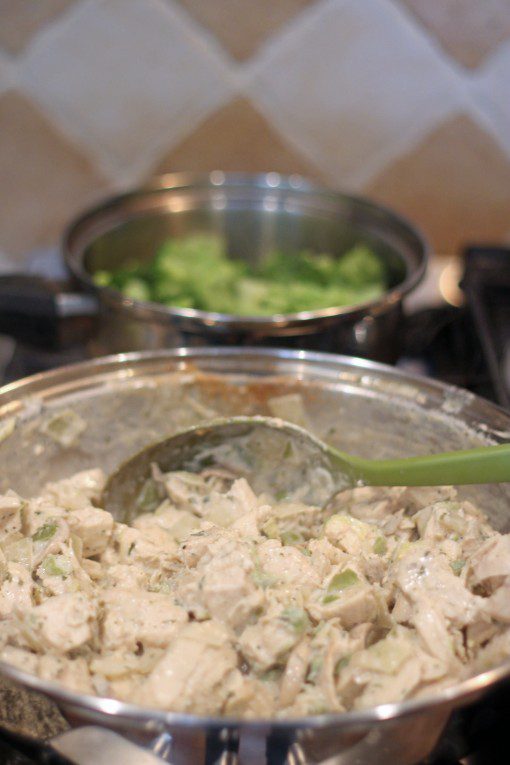 I served this with shredded squash and broccoli. You could also make some biscuits to go along with the Chicken a la King.
Healthy Chicken a la King
A healthy version of a family favorite recipe: Chicken a la King.
Angela Parker:
Angela Parker
Ingredients
4 chicken breasts
2 tablespoons of butter
1 onion, chopped
16 oz of mushrooms, chopped
½ cup of chopped bell pepper
1 tablespoon of parsley, chopped
½ tsp of thyme
1 tsp of salt
½ tsp of black pepper
pinch of cayenne
pinch of nutmeg
½ of chicken broth (if you don't have any left in your skillet)
4 oz of cream cheese
¼ tsp of glucomannan
(Optional: if you need more liquid to make your sauce, add in more chicken broth)
Instructions
Heat large skillet on medium high heat.
Melt 2 tablespoons of butter.
Cook chicken on each side for 10 minutes or until cooked through.
Remove chicken, leave juice and butter in skillet.
Add chopped vegetables to skillet with juice left in skillet.
Add salt.
Saute vegetables until tender.
While vegetables are cooking, cube your chicken breasts.
Add in seasonings and spices: pepper, cayenne, thyme, parsley, and nutmeg
Reduce heat to medium.
Melt in cubed cream cheese.
Once melted, sprinkle in glucomannan if you want a thicker sauce.
Add your cubed chicken back to skillet and stir into sauce.
Simmer until read to serve.
 We enjoyed the squash "noodles" and broccoli. What do you serve your Chicken a la King with?
This is linked up to Thank Goodness It's Monday and a Mama's Story  and a Modest Monday and Natural Living Mondays and Monday's Musings and Homestead's Barn Hop and In and Out of the Kitchen and Try a New Recipe Tuesdays and Trim Healthy Tuesdays  and Good Tips Tuesdays and Allergy Free Wednesdays  and Wellness Wednesdays  and Homemaking Link Up and  Lovely Ladies Link up  Welcome Home Wednesday and Wake Up Wednesdays and Fabulously Frugal Thursday and All things Thursday  and Pin it Thursdays  and Thrifty Thursdays  and Let's Get Real Blog Hop  and That's Fresh Friday and Freedom Fridays  and Real Food Fridays and Healing with Food Fridays  and Simply Natural Saturdays  and DIY Sunday Showcase and Motivational Monday and Proverbs 31 and Recipe Sharing Monday  and Pinterest Foodie Linky  and Do Tell Tuesday 
Latest posts by Angela Parker
(see all)